Tuition and Financial Aid
BCC is a tuition‐based program with a unique "sliding scale" based on family income and rehearsal frequency. The BCC annual tuition covers music, music education, uniforms, rehearsals and performances.
Tuition for the 2022-2023 school year is as follows: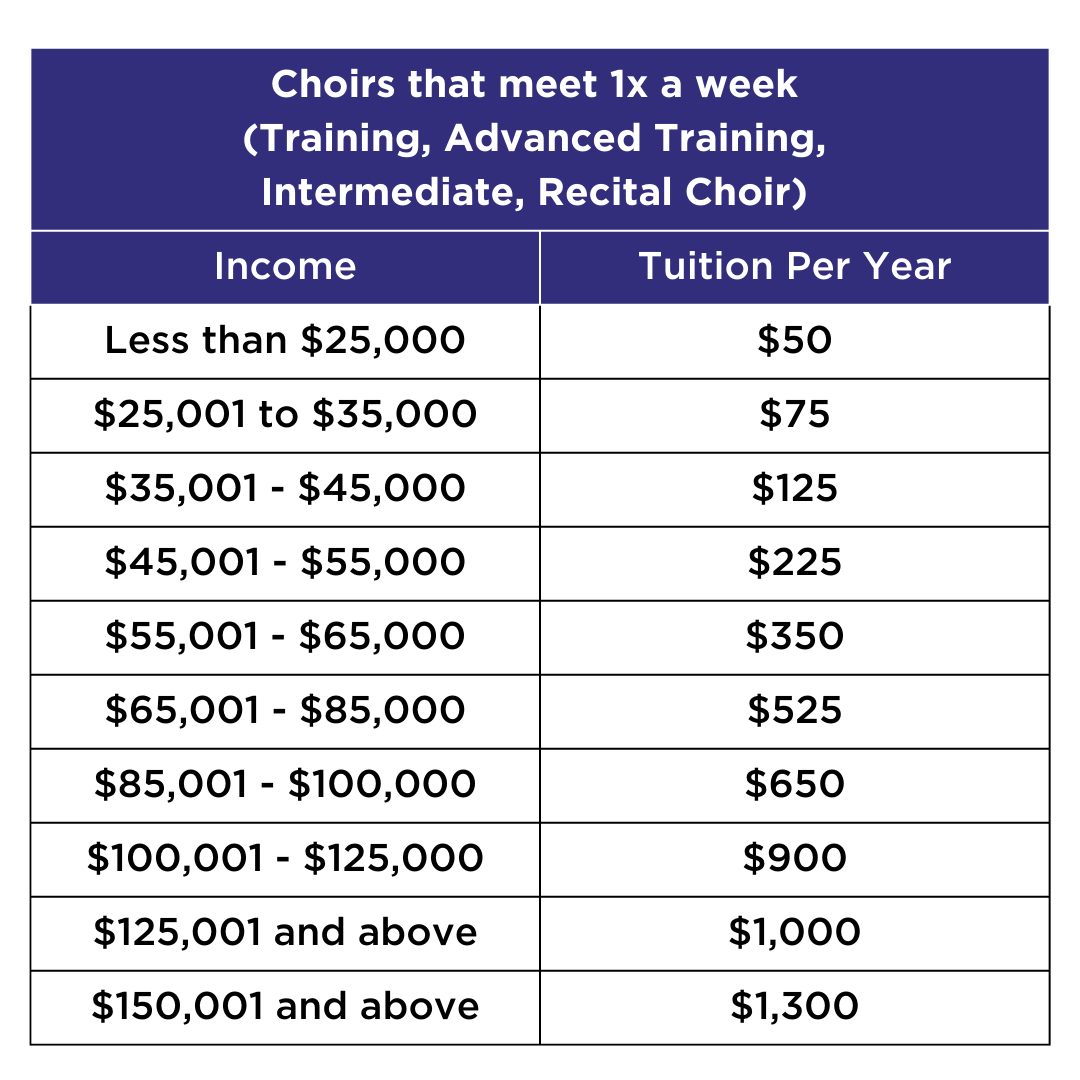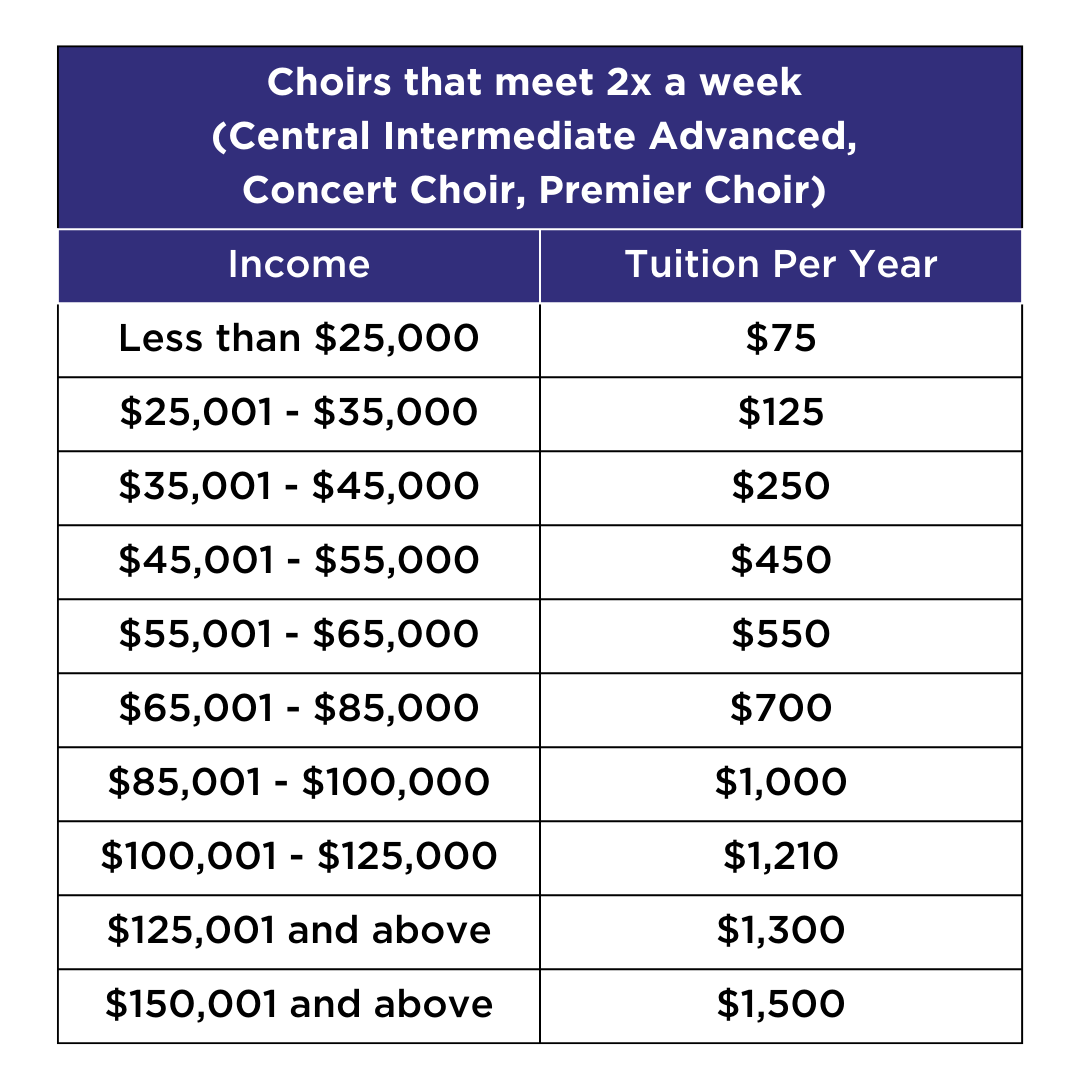 A 20% discount is offered for the 2nd, 3rd, etc. sibling in the BCC program. The discount is applied to lower choir tuition first. At BCC, no child is ever excluded from participation for financial reasons. If the tuition amount for your family's income level is a barrier to participation, please contact us and we will be happy to offer additional accommodations.