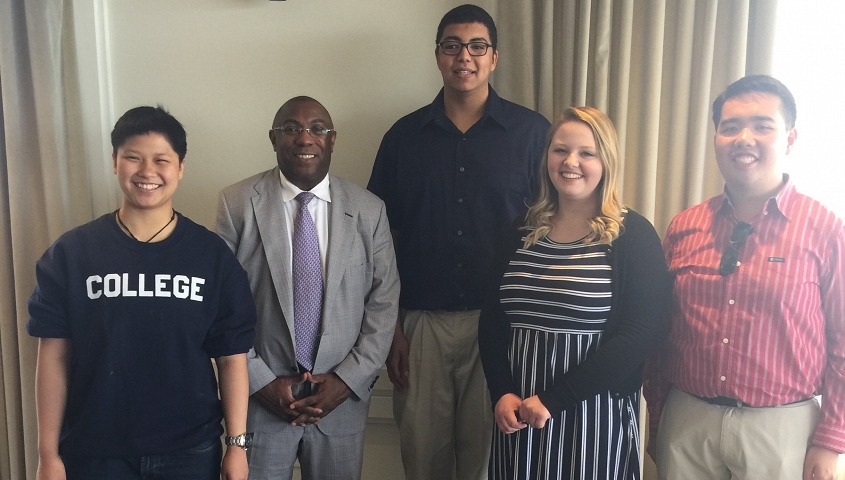 BCC congratulates the 2017 winners of the 6th Annual Herbert Randolph Kiser Memorial Scholarship, Alex Lee-Papstavros and Carrie Shao.
The Herbert Randolph Kiser Memorial Scholarship was established to help young people realize their full potential. Herbert Randolph "Randy" Kiser was born in Waltham, Massachusetts in 1956. Randy received the majority of his formal education in the Boston Public Schools and last attended Boston English. In May 1974, Randy was returning home from work when he was approached by two young men on Gallivan Boulevard near Neponset Circle in Dorchester. Randy's life was taken as a result of a racially motivated attack.
The scholarship was established for the singular purpose of helping a young person realize their full potential since Randy is unable to realize his. Recipient(s) are graduating Boston Children's Chorus seniors who are bound for college, who are civically engaged, and who have demonstrated a commitment to diversity and the well-being of humanity.
This year, two Herbert Randolph Kiser Memorial Scholarships were given:
First Place winner, Alex Lee-Papastavros, received $10,000
Second Place winner, Carrie Shao, received $5,000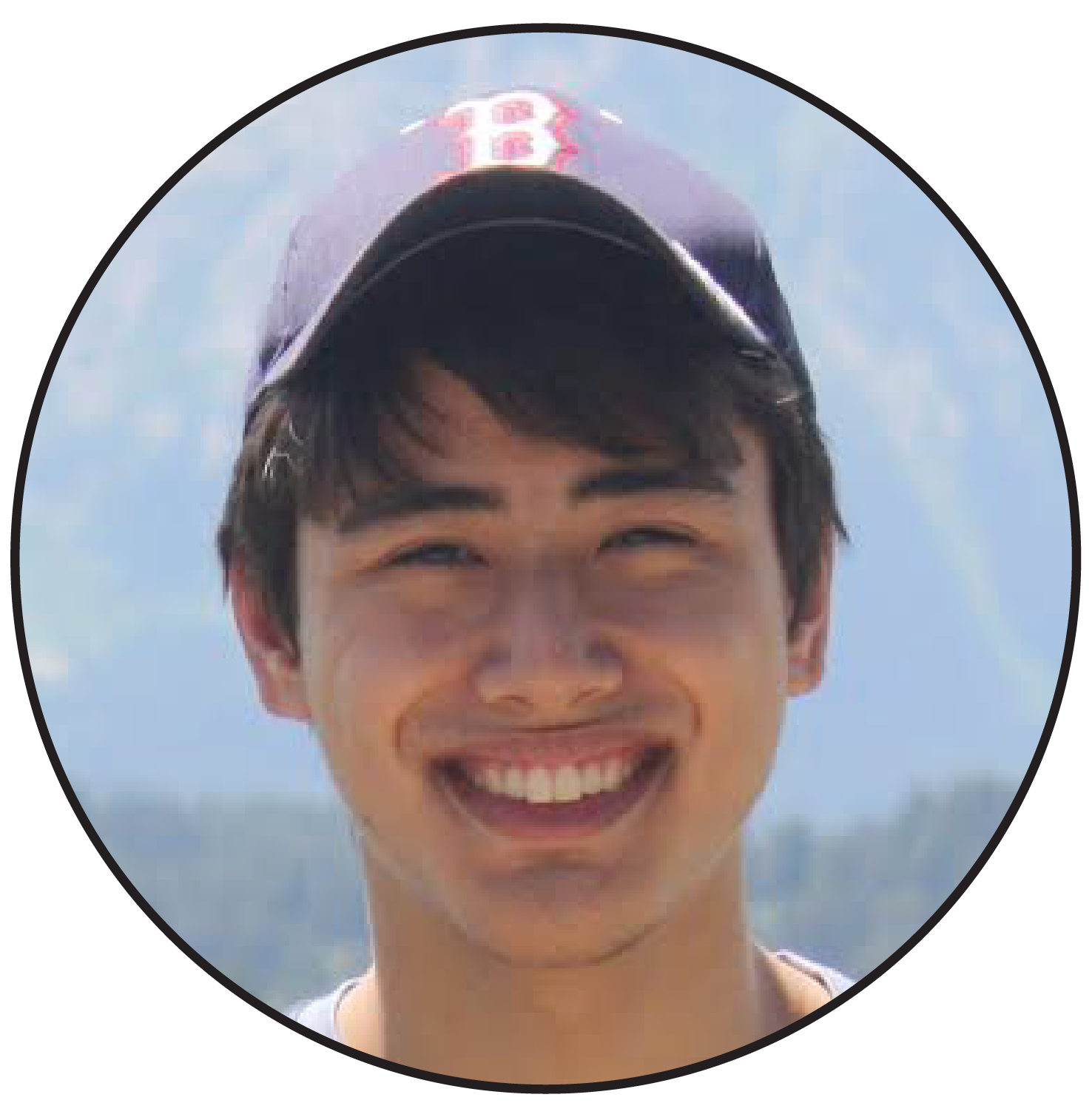 Alex Lee-Papastavros
BCC's History and Social Impact: In what ways has BCC founder, Hubie Jones, influenced the social justice landscape in Boston between 1966 and today and what are the tangible and visible impacts that can be seen in Boston that are directly related to his life's work and efforts? What do you plan to do post BCC to contribute to social justice efforts, inclusion and respecting diversity of thought?
In the summer of 2015, I had the privilege of interviewing Mr. Hubie Jones for a research project in which I explored the power of music in reconciliation. That telephone conversation turned into six pages of single-spaced dialogue that still moves me as I read it today. We discussed topics ranging from his experience listening to Martin Luther King speak at Jordan Hall in 1956 to the earliest days of the Boston Children's Chorus in 2003. My most important takeaway, however, was how he conveyed his lifelong desire for diverse authentic community. When I asked him about the challenges involved in starting a program that sought to integrate Boston's diverse communities, he responded with conviction, "What I wanted was young people who got to know each other so well that they build what Dr. King called a 'beloved community.' Where they would really get to know each other. They would not be afraid of being in each other's homes. They would not be afraid to go to the movies together or go to parties with each other. And this was nothing we programmed … Hey, I'm a black guy who goes to funerals of very liberal white people. And I go these funerals. And I'm one of few black people at the funeral. So I say to myself, "Now I know how this person really led their life." It's who comes to your funeral, it's who comes to your weddings, it's who comes to your major social events, that tells me whether you are really seriously and deeply connected with people different than yourself. And so this was one of the things that drove me."
Community. Genuine community, where people across the socioeconomic, racial, and religious spectrum share life's joys and burdens with each other. It is one thing to idealize such notions of community, as has been done so often in song and film. Yet it takes courage to remain steadfast and purposeful while living in a city torn apart by racial conflict and misunderstanding. Seeing pictures like the Pulitzer-Prize winning photograph The Soiling of Old Glory, which depicts a white teenager assaulting a black civil rights activist during the Boston busing crisis, is chilling, and makes me want to retreat into my 21st century bubble of comfort and apparent progress in race relations. Yet Hubie Jones' hope for racial reconciliation spurred him to emerge not despondent, but invigorated with purpose. While others worried about the inevitability of white flight and deterioration of urban schools, Jones refused to be beaten down and instead took action. In 1968, after observing many mostly Latino and black students illegally prohibited from the Boston public school system due to a language or disability barrier, Jones founded the Task Force on Children out of School, a project that was instrumental in producing legislative reforms not only in Massachusetts, but in school districts in dozens of other states around the country. Such reforms created our nation's first bilingual and special education laws. Jones also founded the nonprofit Higher Ground in 2010, which seeks to assist families in poverty by providing free health services and education. In addition, Jones's advisor role was critical to the success of the organization City Year, which aims to support struggling urban schools by recruiting young adults to provide individualized support to at-risk students. As a student at Boston Trinity Academy in Hyde Park, I often saw those red City Year jackets at the Forest Hills MBTA stop on my afternoon commute to rehearsal at BCC Central, which is a testament to the visible work that young people are doing in Boston's public schools.
Mr. Jones also used the medium of television to share his views with a wider public. For 20 years he made weekly appearances as a panelist on WCVB's public affairs program "Five on Five," sharing his vision and strategies for Boston. During these broadcasts, Jones' message was able to reach diverse audiences such as my grandparents, who, although living just 20 minutes from the city, were not connected to its struggles, yet were accustomed to watching the news. In a time of increasing racial segregation between the suburbs and the city, Jones was a consistent voice with a tenacious spirit to bring about change and healing.
Perhaps there is no larger imprint that Hubie Jones has made on the city of Boston than the creation of the Boston Children's Chorus, which I have sung with during the past seven years. Throughout my years in BCC, my favorite event has been our annual Martin Luther King, Jr. tribute concert. As I look back at those many January weekends, I can honestly say that it was not the specific repertoire that we sang each year that made our MLK concert so memorable. It was having the opportunity to sing to a packed crowd below those large immovable posters, depicting Martin Luther King walking hand in hand with his brothers during a protest, speaking adamantly at the Lincoln Memorial, and smiling warmly alongside his wife Coretta Scott King. It was the opportunity not only to sing, but to make eye contact with and put my arm around friends in YME while on stage. It was the opportunity to carry on Dr. King's legacy in the very space that Mr. Hubie Jones heard him speak decades ago during the Montgomery bus boycotts. The memories from those concerts exemplify Hubie Jones' 60 years of work for a city with a troubled racial past -- the story of a man determined to carry on the work of Dr. King, tenaciously working toward social justice, and believing in the promise of racial reconciliation. He is a living bridge from the past to the present.
In addition to my involvement in BCC, during my high school years I have served as a Volunteer at Tenacity, an organization whose mission is to enable post-secondary success for inner-city Boston youth through tennis and literacy. Over the past three years, I have also participated in the Trinity Institute for Leadership and Social Justice at my school, leading the Special Needs Outreach, which seeks to build relationships with disabled youth and raise awareness. I cannot imagine life without being involved in and serving my community. I honestly do not know exactly how I will engage with social justice as I head off to Cornell University in the fall, yet one opportunity stands out to me. The Cornell Prison Education program was established in order to provide educational courses (ranging from creative writing to genetics) for incarcerated men in upstate New York prisons, ultimately granting the inmates an associate's degree. In a country where convicts are too often locked up and forgotten or discriminated against, this unique program breaks down not the wall of race, but a physical barrier of a prison wall, and enables inmates to gain an education that can help transform their futures. Although I may be involved in this and other outreach programs in the future, I believe that as Hubie Jones has said, authentic community is not something that is "programmed." At BCC I have had the privilege of getting to know and working together with incredibly talented individuals from very different backgrounds whom I otherwise would not have met, and now count as good friends. BCC has allowed me to experience Hubie Jones' dream of a "beloved community" and I intend to seek out this kind of community at Cornell and wherever my future takes me.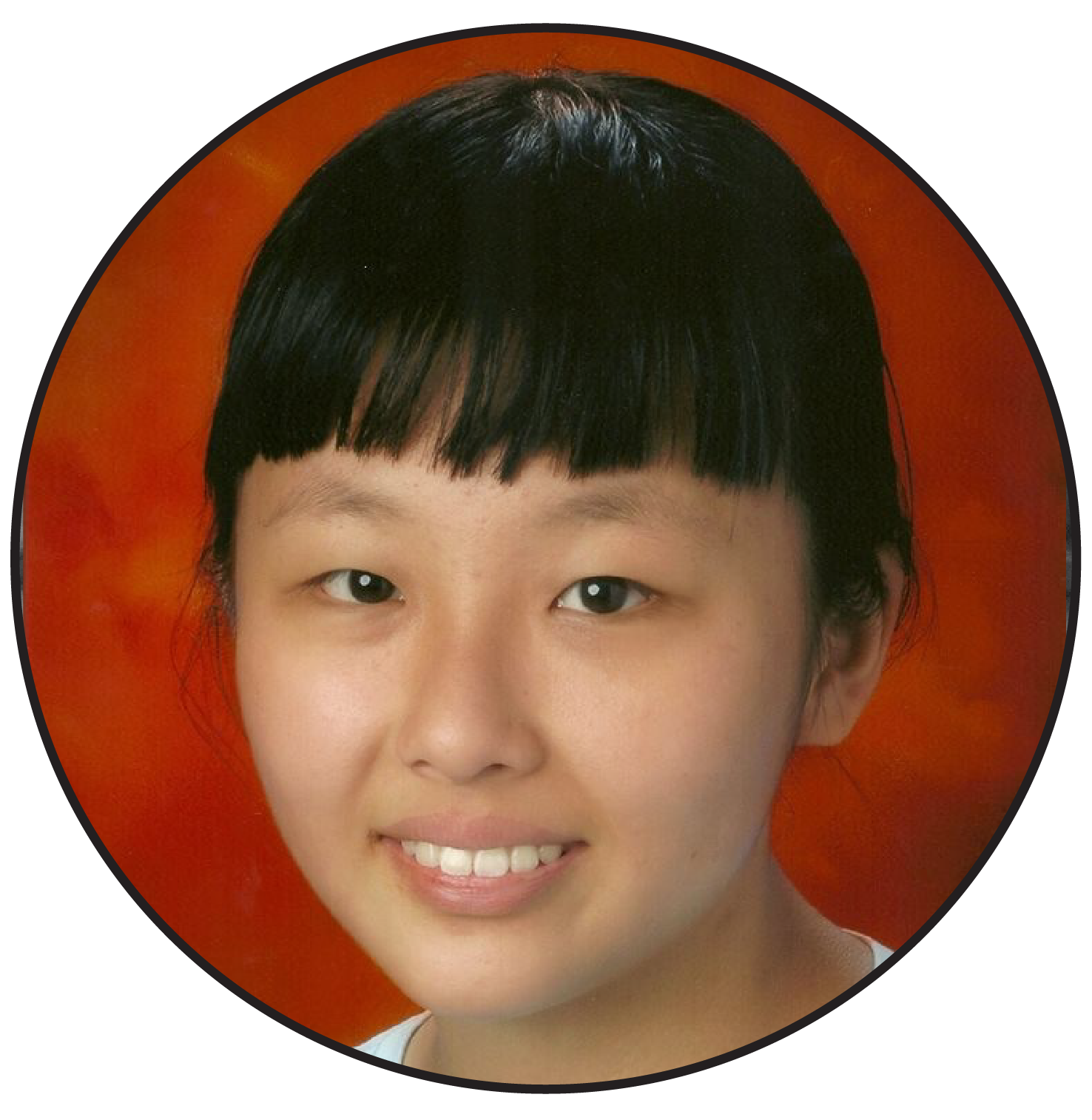 Carrie Shao
Imagine America's Future: What does intolerance and discrimination cost America? Compare and contrast the specific benefits, specific losses, and risks that come from an intolerant America versus an America committed to diversity and inclusion. What do you plan to do post BCC to contribute to social justice efforts, inclusion and respecting diversity of thought?
I am an immigrant.
An immigrant from a country where you have to be born in the city to go to an up-scale city school, where you have to have eliminated your rural dialect before you can read aloud in class, where you have to behave like everyone else in order to avoid punishment, and where you can only use black ink to write in your notes because colors would look "messy".
I was none of that.
I had yellow skin and black hair just like everyone else, and yet my heart was stuck in a place that I did not belong.
You see, I've always preferred to go wherever I like without people judging my background, to speak with my own authentic accent, to express my unique self, and to see the world in all kinds of colors.
In America, I am all of that.
I am different in a sea of differentness, yet my heart, for the very first time, belongs.
Ironically, I hear a lot of people say that America is intolerant, that America is oppressing diversity, and that America is turning into hell. But as an immigrant, I can say that America is already way ahead of its time in terms of its social justice efforts than any country in this world.
Yes, I must confess that America is not a utopia, but America's problem is certainly not one of intolerance or discrimination, American problem is that it likes to create labels and have people seat themselves according to these labels.
"I am black"… "I am Asian"… "I am Muslim"… "I am a minority"… "I am colored"…
I distinctly remember hearing these words when BCC organized a social activity a couple of years ago where singers who identified with certain categories were encouraged to stand forward and express themselves.
"And we are not criminals!" Somebody emphasized.
Who said that we ever are?
They spoke those words with such indignant frowns as if their race is a burden, and with such heavy sighs as if their religion is a sin.
And why? One might ask.
Because America has created this false notion of what it takes to achieve diversity and inclusion — that it always takes angry words, hateful protests, and sometimes violent attacks to extinguish ignorance. America treats diversity and tolerance like battles to be won. And battles, as we all know, are almost always unnecessary.
One example occurred right here at BCC.
The great MLK, the leader to whom we pay a tribute concert annually, believed in nonviolence and peaceful resistance, but during the concert preparation process, I have watched a musically peaceful and lyrically calm song called "Someday" getting eliminated from the program and being changed into yet another melodically dissonant, lyrically shouty, and emotionally angry song called "Ain't Gonna Let Nobody Turn Me 'Round".
Without knowing the behind-the-scenes motives, I am really in no place to judge this choice. Nevertheless, the very act of saying "ain't gonna let nobody turn me 'round" goes against the concert's message of tolerance and inclusion because it singles out oneself and establishes a hostile tone towards everyone else.
I understand that the song is trying to convince people of the importance of diversity and being confident of one's uniqueness, but what if we see beyond all that?
Instead of recognizing differences, why don't we embrace them?
Instead of mere tolerance, why not acceptance?
Instead of color and racial terms, why can't we describe human beings just as they are — human beings?
Diversity does not imply inclusion, and that is what America needs to realize as we take the next steps.
"This is the United States" they say.
So how can we be united if all we think about is how different we are?
The issues of social justice, inclusion and respecting diversity of thought are ones that I will pursue for a lifetime because as an immigrant living in an immigrant country, I believe that I have the responsibility to make America a better place.
Post BCC, I will continue to use the arts as a catalyst for social change.
I am an avid musician and aspiring composer, so instead of teaching people to distinguish black, brown, yellow, white, I can write music where voices of all colors unite as one, and in which all people can relate, empathize, embrace, and ultimately seek shelter.
I am a skilled and award-winning Chinese calligraphy artist, so instead of trying to convince others to tolerate different cultures, I can establish a Chinese Calligraphy Club at my college and also exhibit my art works throughout local towns and cities, so that I can bridge the gap that often exists between western and eastern cultures.
Most importantly, I will make daily efforts to ensure that the environment around me is always free of bias and stereotypes. I will never be afraid to speak out when I witness incidents of prejudice, nor will I ever hold back and "suck it in" when I experience injustice myself.
Last but not least, I also would like to give the Asian-Americans a louder voice by advocating for their rights and helping them to defeat the countless micro-aggressions that many people still think are "okay" to have against Asians.
I know that these are just the beginning of some small steps. But for every small step I take, I will leave my footprints to form larger strides, as I use my passion for social justice to influence the thoughts and actions of every single person around me.
Dear America, I have journeyed across the Pacific and chosen to remain forever
Because you are the heaven that I never believed could exist on this judgmental, conflicted, but also full-of-potential Earth.
You are the motherland that I never truly had,
A wonderland where anything becomes possible and everything becomes achievable —-
The dream that I never dared to dream even in my wildest, most fantastical dreams.
Dear America, I intend to give you the brightest future
One where human beings laugh, cry, sing, fall and rise in unison
Where we can at last triumph as we conquer prejudice, erase labels, and
Reconcile irreconcilable differences.
Prior Scholarship Recipients
Jillian Baker
Allyssa Almeida
Sabrina Marzouki
Kevin Chan
Nafisa Wara
Jessie Rubin
Ana Mejia
Emmaline Dillon
David Blitzman
Leo Kotomori
About Herbert Randolph Kiser

Herbert Randolph Kiser was born in Waltham, Massachusetts in 1956. Herbert, affectionately called Randy by his family and friends, received the majority of his formal education in the Boston Public Schools and last attended Boston English.
On May 15, 1974, Randy was returning home from work when a car occupied by two young men approached him on Gallivan Boulevard in Dorchester. One of the young men exited the vehicle and a brief altercation ensued.
Most unfortunately, Randy's life was then taken.
The young man shared that it was solely out of racial hatred that he ended Randy's life. Randy was 18 years old at the time.
The Herbert Randolph Kiser Memorial Scholarship was established for the singular purpose of helping a young person to realize their full potential since Randy was unable to realize his.
The annual scholarship was founded in 2006.
Randy was raised in a family that believes fervently in the value of all people. Believing deeply in the mission of the BCC organization, the scholarship chose BCC as its home in 2012.
Since then, 9 graduating seniors have received scholarships, totaling more than $30,000.
Past Scholarship recipients have attended or are currently attending such colleges and universities as The University of Southern California, Norte Dame, Ithaca College, UMASS, Harvard, and Boston University.
Randy's family is committed to social justice, fairness, inclusion, diversity in all of its forms, and supporting all efforts in support of peace and reconciliation in society.