Job Opportunities
About BCC:

Boston Children's Chorus harnesses the power of music to connect our city's diverse communities, cultivate empathy, and inspire social inquiry. Our work rigorously explores the question of whose stories are heard, seen, and celebrated. Through collaborative artistry and dialogue, we actively encourage singers to inquire critically about issues impacting them, their families, and our communities. Over time, this regular practice of critical inquiry cultivates an empathetic, inclusive perspective, allowing our singers to understand what they believe, what they value, and how those affect others. Equipped by a diverse narrative, critical perspective, and empathy, our singers exercise their power to affect change. They become leaders in their homes, schools, workplaces, and communities, advocating for themselves and for others. As our singers move in the world, they strive to dismantle injustice.

Boston Children's Chorus seeks to engage and retain a diverse workforce who represent the diversity of our singers and community in the City of Boston. BCC affirms the plurality of lived experiences amongst staff and seeks to elevate and center the experiences of those who have been marginalized and disenfranchised by systems of oppression. BCC encourages all to apply and will not discriminate on the basis of race, ethnicity, religion, color, national origin, sex, gender and gender expression, sexual orientation, age, veteran status, disability status, or any other applicable characteristics protected by law.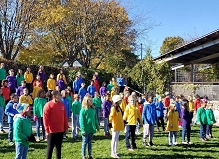 BCC is looking for Collaborative Pianists!
Learn more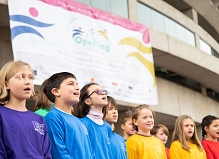 BCC is looking for an Assistant Conductor for our In-School Programs!
Learn more