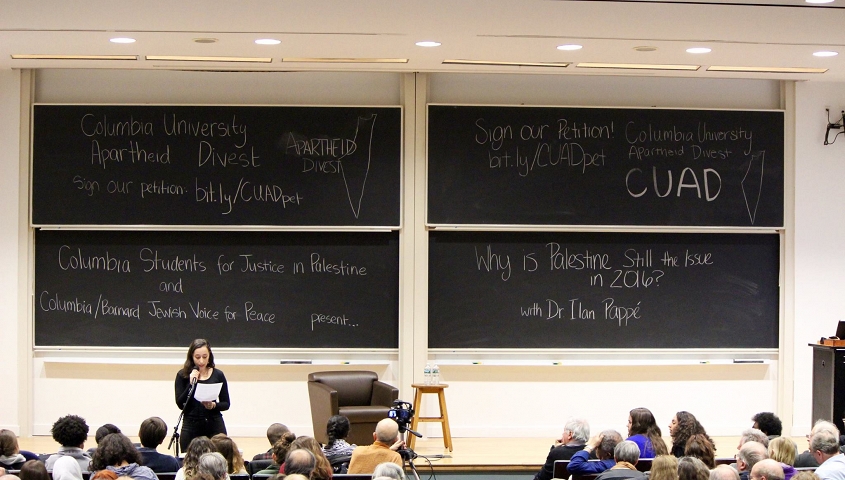 As my first semester at Barnard College of Columbia University comes to a close, I've been doing a lot of reflecting on my work this year, and it has become very clear that so much of what I have chosen to do has been inspired by BCC. I've been both very politically and very musically involved, and while I acknowledge (sadly) that these two passions are not as intertwined for me anymore as they are in BCC's mission, I am proud of how full my year has been.
This has been a year of great musical growth for me. First of all, I programmed for Barnard's radio station (WBAR): I created my own show called "Heart of the City," and each week I played music from a different city around the world. My favorite playlists were for Beirut, Glasgow, and of course, Boston! I also programmed for Columbia's radio station (WKCR, 89.9 on the dial)--doing programs in both the Jazz and New Music Departments each week. In addition to this radio work, I contributed to a music blog called "Rare Candy," conducting interviews with New York-based musicians and helping to plan concerts. Finally, I've made sure to keep making my own music. I'm in Barnard's chorus, and I took voice lessons and classes at the college both semesters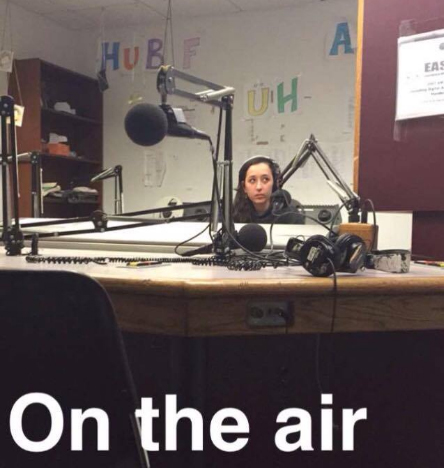 I've also been engaged in a substantial amount of activism since I left BCC. I'm in Columbia's chapters of Students for Justice in Palestine and Jewish Voice for Peace, working in their combined campaign, "Columbia University Apartheid Divest." We've planned numerous events and actions to help educate the student body about what divestment from Israel would mean. In this picture you can see me introducing the famous Israeli scholar Ilan Pappe.
I've also been working on Barnard and Columbia's separate campaigns for fossil fuel divestment. I recently occupied the President's office overnight with some of my fellow activists in order to demand that he suggest divestment from fossil fuels to the Board!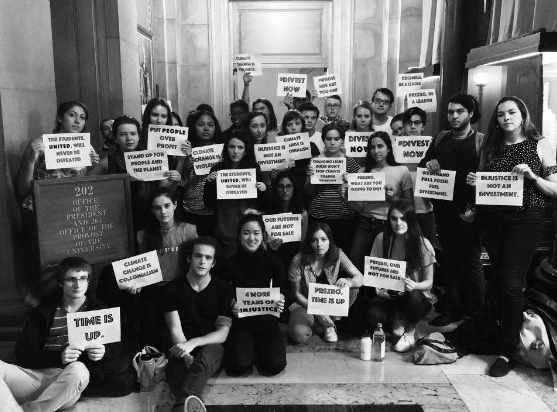 I am proud of how much I have grown this year musically and as an active global citizen; this would not have been possible without the work of BCC. I miss BCC deeply, and I must admit that I will always tear up every time I hear "Up to the Mountain." But I am also hugely thankful for how BCC shaped - and prepared - me to seek out ways to change the communities I live in. When I was in BCC I was constantly reminded how important it is to be part of something that was bigger than myself, and I really feel like I have been able to do that in college - both in the classroom and out. I know I'm not the only graduate who feels this way!