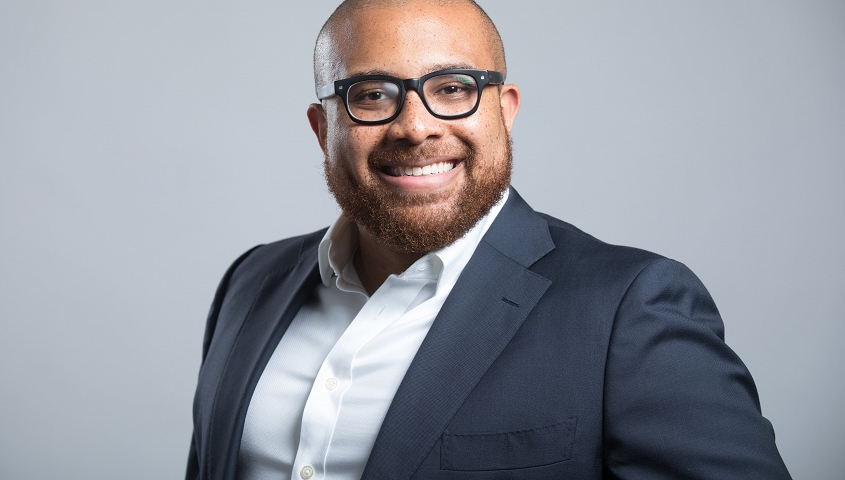 Boston Children's Chorus (BCC) Executive Director, Andrés Holder will be honored as one of Boston's Most Influential Men of Color on Tuesday, March 28, as part of the 15th Anniversary celebrations of Get Konnected. Founded in 2008 by Colette Phillips, Get Konnected is a social impact venture which curates meaningful business and social connections, cultivates positive cross-cultural relationships, and facilitates business and career opportunities for women and people of color.
Get Konnected's list of Boston's Most Influential Men of Color includes former BCC Executive Director, David Howse, Vice President for Institutional Advancement, Stephen G. Langley Chair and Vice President for the Office of the Arts, and Executive Director of ArtsEmerson, Deval Patrick, the first Black governor of Massachusetts; Carl Rodrigues, CEO, Harvard Allston Land Company; Scott Uzzell, CEO, Converse; Navjot Singh, Senior Partner, McKinsey; Quincy Miller, President, Eastern Bank; Marcelo Suarez-Orozco, Chancellor, UMass-Boston; Damian Wilmot, Chief Risk and Compliance Officer, Vertex, and founder of the New Commonwealth Fund; Segun Idowu, Chief of Economic Opportunity and Inclusion, City of Boston.
Andrés joined BCC in 2020 as Executive Director. With over ten years of arts management experience, Andrés previously worked for the Gala Hispanic Theatre, Arena Stage, and The Washington Ballet. He has led a portfolio of projects at the intersection of arts and business, focusing on strategic planning, financial modeling, technological implementation, production, intellectual property, labor relations, and real estate.
Born and raised in Panamá, Holder moved to the United States to pursue his education at the University of Michigan (UM). He holds a Bachelor of Fine Arts from UM's School of Music, Theatre, and Dance.