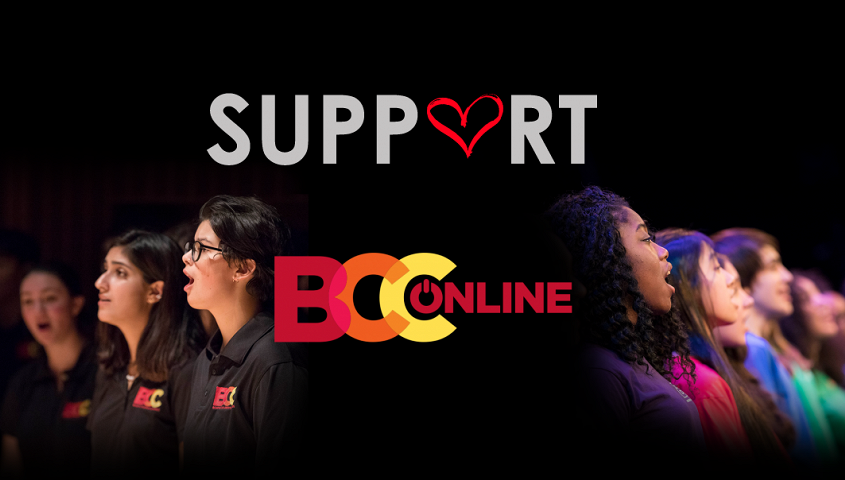 We are thrilled to announce the Family and Friends Match at Boston Children's Chorus! Your gift today of any size will be matched dollar-for-dollar by a generous matching challenge grant from The Manton Foundation.
The Family and Friends Match calls on our community to continue supporting social inquiry through the power of music. Starting today, for every $1 you give, The Manton Foundation will donate $1 as a match, up to $25,000. Any gift made will be matched in full, doubling the impact of your contribution!
BCC is maintaining and broadening our services in the wake of this crisis. Deeply rooted in our mission is a responsibility to creatively adapt to the world's challenges and hardships. It has been our duty for over 17 years to advance justice through the power of music. Today, our promise to you and our community remains unchanged. From Zoom sight-singing lessons to unforgettable virtual choir performances, BCC Online enables us to not just maintain, but increase our relevance and service during these challenging times. We are here for you, we are here for our singers and families, and we will continue to provide inspiration through joyful and uplifting programming.
BCC's online programming will be available as long as in-person programming is suspended and currently offers four major platforms: mini-lessons, individual voice lessons, virtual choirs, and the Listen In guest speaker series. Mini-lessons involve sight-singing, musicianship, repertoire review, and time for singer check-ins. Voice lessons offer singers a chance to improve their vocal and performance technique in an individualized setting, while virtual choir videos showcase favorite BCC anthems. BCC Online is growing fast, seeing over 300 children engaged a week. Our Virtual Choirs have been featured on the Today Show and our second video went international, garnering over 90,000 views.
The practice of social distancing, while essential, has left many youth and families battling feelings of isolation and grief. The Family and Friends Match asks our community to ensure that our singers never lose their BCC community.
The next few months will be challenging for all non-profits. BCC has lost income from the loss of ticket sales, tuition refunds, and the cost of new technologies for the continuation of virtual programming.
There has never been a better time to support Boston Children's Chorus. We hope you will consider making a gift today to this limited-time offer! Your gift today will be matched $1 for $1, deepening the impact of your contribution.
Your gift today will have double the impact! Make a gift here!
From all of us at BCC, thank you for standing with us.
In Solidarity,
Jude and the BCC team