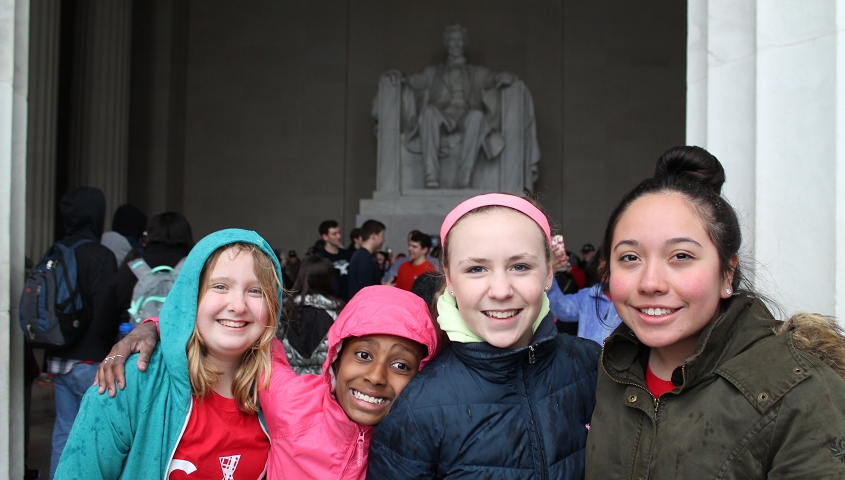 I have a dream...
In 1963, Dr. Martin Luther King, Jr. gave his famous "I have a dream" speech on the steps of the Lincoln Memorial. "I have a dream that one day this nation will rise up and live out the true meaning of its creed: "We hold these truths to be self-evident, that all [wo]men are created equal."
Forty Central Intermediate Choir Advanced Choir singers, led by Director of Choirs Michele Adams, traveled to Washington, D.C. this month for a musical festival. This trip not only provided a national performance opportunity, but a national history lesson. The value of the trip for the singers was to learn about the past and see themselves in the future - a future where all people are treated equally and respectfully. These lessons are learned not only on stage but in a busy airport, on a bus while tired from a long day or in a shared hotel room with other singers you do not know that well (yet). Many of these singers were traveling for the first time without their parents. Their experience of independence with supportive friends, singing music they love, was life-changing.
April showers bring May flowers but it also brought an opportunity for our young singers to experience, once again, the power of music.
Thank you to all who support our work and our mission. Our singers' lives are forever changed and we are grateful.

Click here to read the full newsletter.