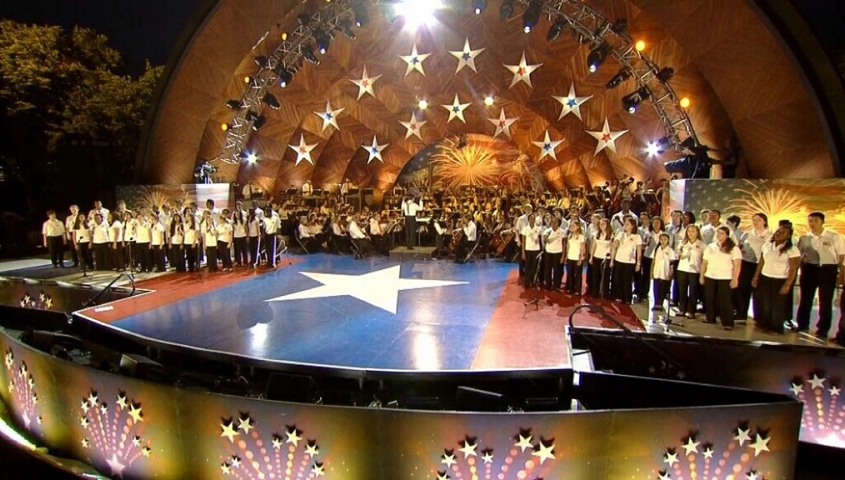 A children's chorus that is no stranger to big events will take the stage on the Esplanade on July 3. The Boston Children's Chorus brings huge talent and international experience to the celebration.
These kids have seen the world. Now the world is going to see them.
"I'll be one of the older people, hopefully not crying, but no promises," Marlon Matthews, a founding member of the Boston Children's Chorus says. He is one of 70 kids warming up for a massive spotlight for the Spectacular.
"Just looking out into the audience and seeing so many people, the adrenaline rush is indescribable," Ella Williams says.
Williams, an eight-year choir vet, will join Marlon on stage for their final performance together. "I'm sad to be spending my last days with the chorus but it's a bittersweet moment," she says.
It's a moment they've felt before. In 2007, the chorus performed with the Boston Pops at the Hatch Shell. Now recent high school graduates, they've traveled the globe together.