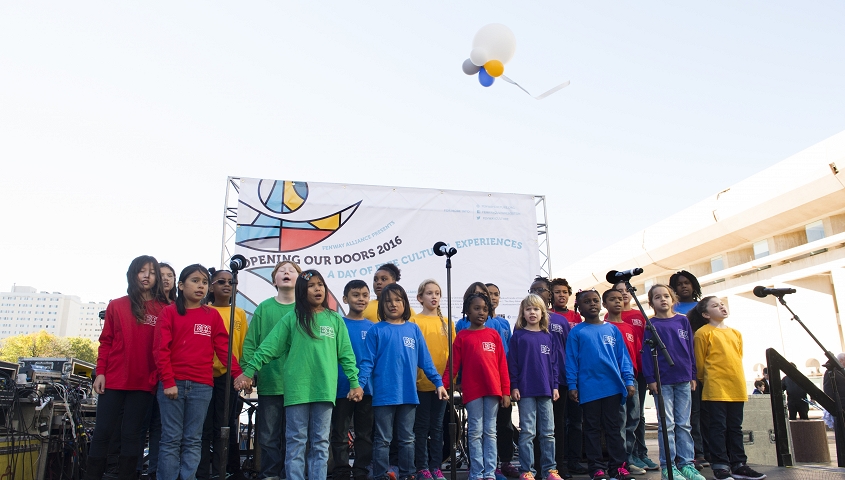 We are delighted to announce that the BCC Board of Directors elected BCC Board Member, Allan Kiser, to assume the role of Chairman of the Board, effective July 1, 2017. Mr. Kiser will be only the third Chairman in BCC's history.
Current BCC Chair, Tim Ferguson states, "I am thrilled to turn over the gavel to Allan. I could not think of a better choice to lead this organization. I stand ready to assist Allan as we transition over the next few months and I will continue my involvement with BCC."
Allan's commitment to BCC is personal since Allan's own family suffered the tragic loss of his older brother in a racially-motivated attack which took place in Boston a number of years ago. Drawing from his positive look at the world, Allan chose to give back in honor of his brother. He and his wife, Rita, established a scholarship fund in 2008 and brought it to Boston Children's Chorus. Since 2012 nine BCC graduates have received college scholarships.
Allan states that, "I am honored to be part of this organization, a jewel of Boston worth our care and investment. I look forward to working with the Board of Directors and staff and welcome the opportunity to meet our families, supporters and friends."
Allan's leadership of the BCC will draw upon his more than 20 years of experience as a senior executive in the financial services industry, including his current position as a Vice President at Fidelity and at UBS Financial Services and Atlantic Trust Private Wealth Management where he earned a reputation as a collaborative, compassionate and effective leader. At UBS, Allan chaired the Legal and Compliance Division's Mentoring Program and co-chaired the Legal and Compliance Wealth Management (US) Division's Diversity Program.