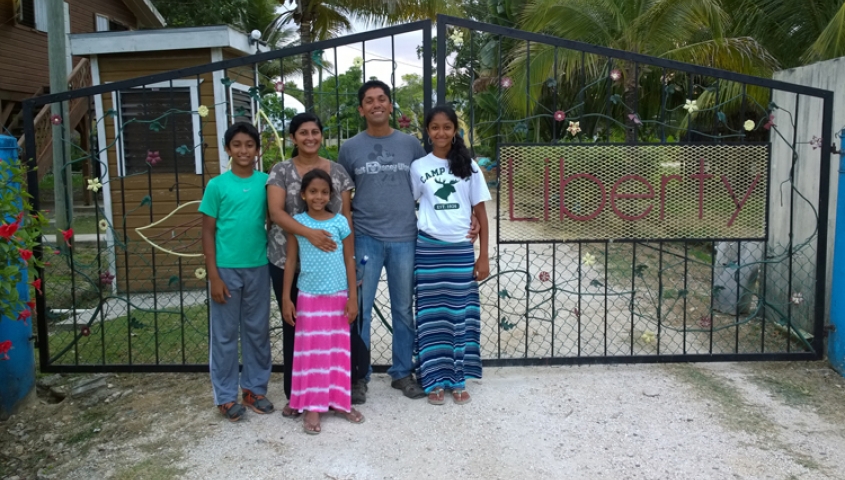 Hello BCC community! We are Team Karim – Shah and Samina Karim, and our kids: daughter Sarina (15), son Arman (12), and daughter Safiya (9). We're new to BCC this year; Sarina is part of the Concert Choir and Safiya sings with the West End House Training Choir.
We are both originally Bangladeshi but grew up elsewhere. Shah lived for most of his childhood in Indonesia, and was surrounded by a diverse community both at the international school that he attended as well as through exposure to the United Nations where his father worked. When she was young, Samina's family immigrated to the US when her father pursued his PhD here. They lived for years in a university's graduate student housing that was filled with families from many different countries.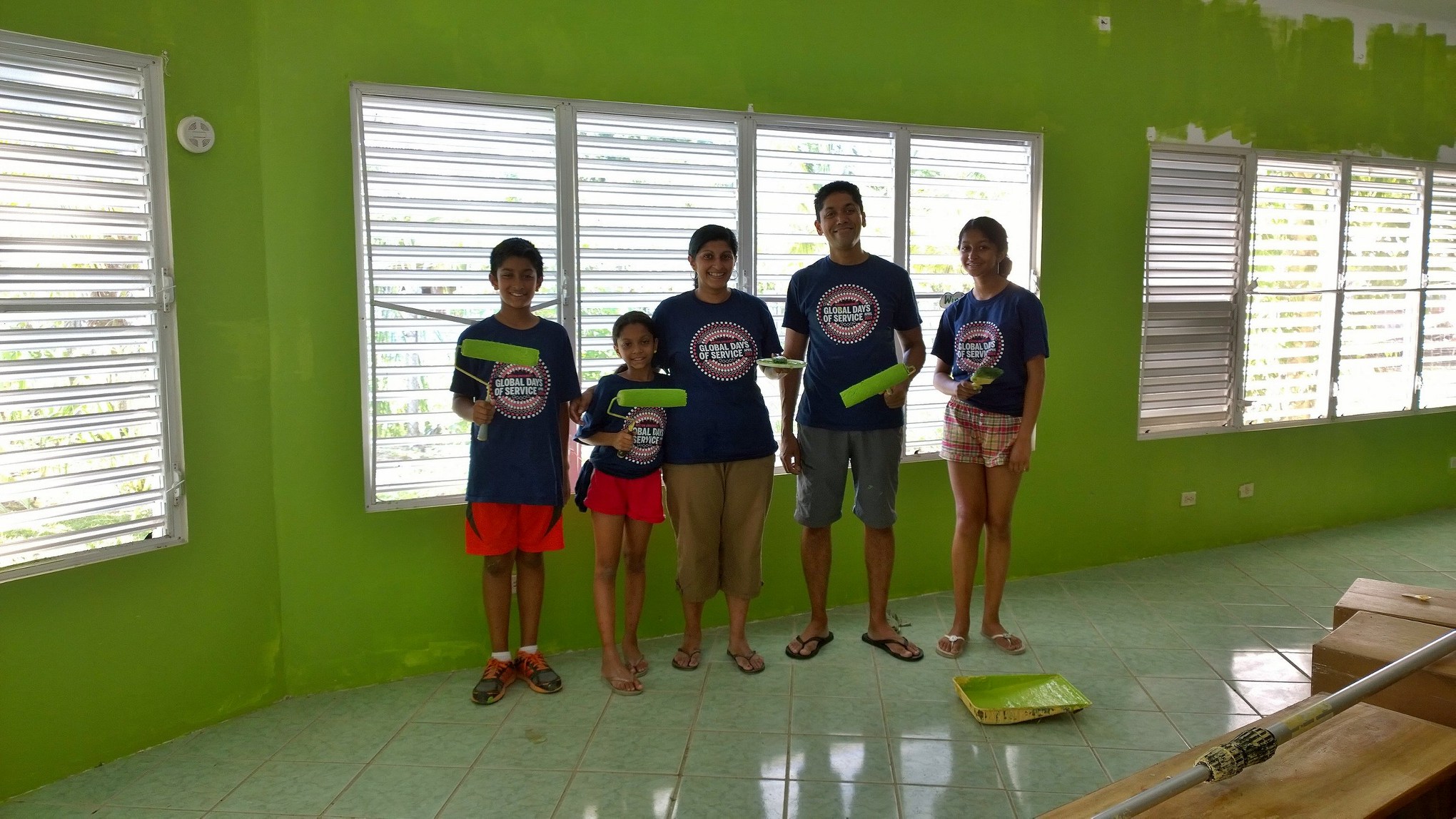 Currently, we live in the northern suburbs of Boston. Though we love our town and have friends of different nationalities, we are in a much more homogenous community than the ones that either of us grew up in. We became more aware of this five years ago when Arman (who was then 7) said something that caught us off guard; he made the innocent observation to Samina that "both of my grandmothers have an accent but you and I don't". We realized then that he did not realize that we have an accent also – ours is an American accent – and one that is of the northeastern flavor! This simple event led to various discussions, and we felt our kids were not getting the exposure that we wanted them to have to greater diversity in race, ethnicity, culture, religion, and socio-economic background.
So we chose to do something adventurous. We decided to visit a different developing country each summer for a few weeks. During the first half of our trip we do service with a local nonprofit organization, and for the second half we explore the country on our own. Recently we taught children English and Spanish literacy in remote parts of the Dominican Republic and Nicaragua, and also volunteered at a children's home in Belize.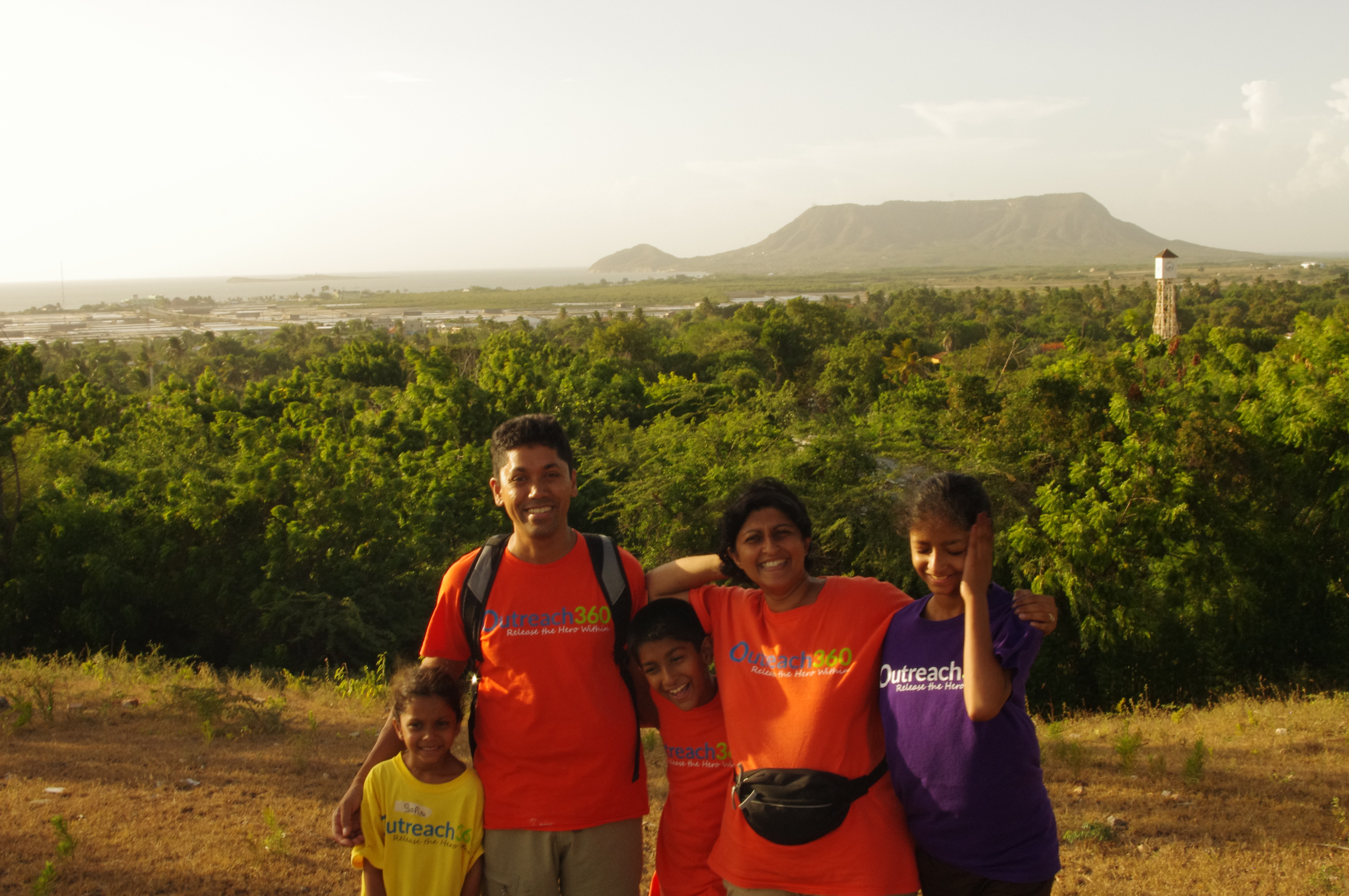 These trips have transformed our family and the conversations that we have at our dinner table. We're like any other family – there's plenty of talk about school, work, sports, the weather… but every now and then something will come up that reminds us of an experience from one of our trips. A few of our fondest memories involve music. In Nicaragua, the local children all knew the tune of Justin Bieber's song "Baby", so our elder daughter, Sarina, taught them the days of the week in English to this tune. We can't stop singing it! Our younger daughter, Safiya, quickly befriended the children in Belize as they sang together the songs from the movie Frozen. The children at the home also shared with us their favorite Belizean pop songs and it all culminated in a dance party on our last night! (Let's be honest - they danced and we tried.) As a family, we have experienced, repeatedly, how music helps bring people together.
This is a long-winded way of telling you how we came to join BCC. Each time we returned to the suburbs from a summer service trip, we missed the diversity we were a part of abroad. Last year we heard about BCC from friends in town whose daughter has sung with BCC for years and they raved about the organization. One look at the mission statement (along with the fact that our girls love to sing) and we were sold. (We wish our son would sing…but he has made it very clear that he prefers non-vocal instruments. Oh well.)
BCC is exactly what we have been looking for here at home – a way to unite our diverse communities in Boston and to inspire social change. The singers in BCC are fulfilling this mission through their commitment to the many hours they put into rehearsals and performances. As parents, we also wanted to play a role in this mission (beyond our chauffeuring services), so over the past five weekends we participated in the YW-moderated "Dialogues on Race and Ethnicity". These dialogues were very rewarding not only because our fellow participants were open about sharing their feelings and experiences, but also because the discussions were always engaging and thought provoking.
Although we have only been part of the BCC family for a few months, we have already fallen in love with this wonderful program. Our hope is to continue serving BCC and its mission through our kids' involvement and our own efforts to follow through on the projects that our Dialogues group brainstormed.
This December we are returning to the children's home in Belize to spend winter break there for the first time. This will be a new adventure – a Bangladeshi Muslim family participating in Belizean Christmas festivities! We can't wait to experience the music, dancing, and dialogues that await us.
We wish you all a joyous and peaceful holiday season and hope to get to know many more of you in 2016!
- Shah and Samina