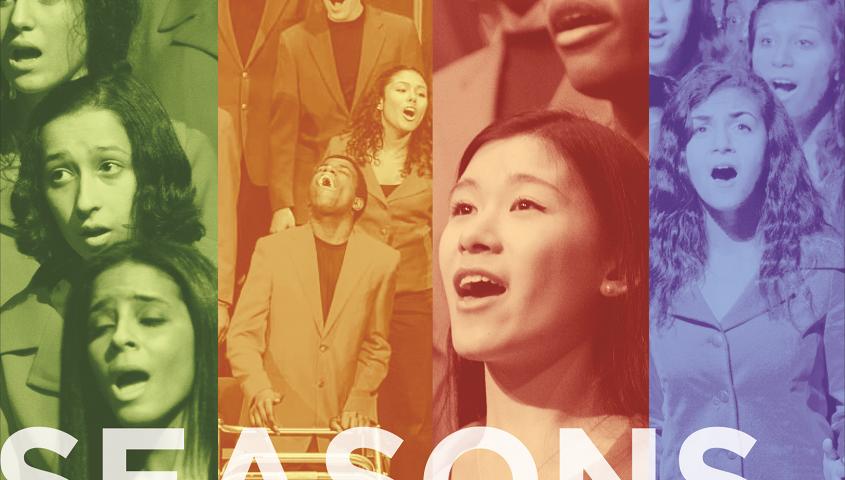 Click here to purchase and learn more.
Measuring our own life experiences against nature's patterns, seasons enable us to track the passage of time both linearly and cyclically. Cultivating community with singers, their families and friends, and the residents of greater Boston, the Boston Children's Chorus seeks to enrich people's lives through meaningful performances and conversations that inspire personal and collective growth. At the same time, we return each year to musical traditions such as our annual Martin Luther King, Jr. tribute concert – an event that has shaped our organization and the young people who comprise it. There's something remarkable about looking through old photographs and tracking the same young singer through ten successive MLK performances. Past and present, tradition and variation, all interacting in one dynamic moment: this is what seasons are to the Boston Children's Chorus, and these are the characteristics we celebrate on this recording.
On this CD, you'll hear our top-level Premier Chorus and Young Men's Ensemble perform a varied selection of compositions inspired by nature and the changes brought about each year by the seasons. Joshua Shank's beautiful song cycle depicts the sounds of the seasons with striking poetry and washes of impressionistic color. Stephen Feigenbaum's "Home" is sung from the perspective of a young child who imagines herself to be the sun in even the darkest seasons of her mother's life. The selections for children's chorus from Zhou Long's Pulitzer Prize-winning opera Madame White Snake feature delicate and at times playful musings on the seasons in China. BCC performed in the opera's debut run in 2010; now we are excited to share these wonderful pieces with a larger audience.
Our CD concludes with Jackson Berkey's rousing arrangement of "Amazing Grace," which we offer as a tribute to the grace of the families and donors who sustain us in all seasons. Thank you for all that you do to ensure that BCC continues to have an impact in the lives of young people and in the greater Boston community. We hope you enjoy this listening to this music as much as we enjoy singing it.