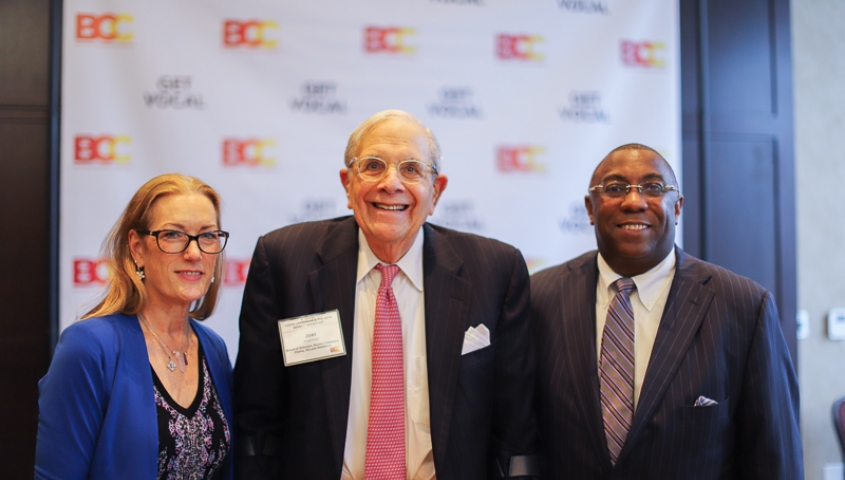 In just one week, Boston Children's Chorus raised over $50,000. Through a generous matching gift challenge of up to $25,000 in pro bono services from the DeVos Institute of Arts Management, the BCC Board of Directors swiftly met the match in just under 7 days.
This incredible display and meaningful act of solidarity will ensure continuity of BCC's visionary service and experience for the BCC community as it proceeds through the next, uncertain, but promising months. Like all non-profits, the next six months will be trying, but we are optimistic and resolved and know that on the power of a vital mission, and a committed family of supporters making extraordinary gifts, we can not only survive but lead during this unprecedented time.
This match was in response to BCC creatively reacting to the challenges ahead amid the COVID-19 crisis. Since the first days of the crisis, BCC has remained steadfast in its mission to serve and inspire diverse communities. Like many of our cultural colleagues, BCC has suspended in-person rehearsals and programming. However, within days of closing offices temporarily, BCC moved its rehearsal studios online and rolled out multiple initiatives transcending physical distancing by bringing singers together in digital classrooms and choirs online.
Now in week four, BCC Online welcomes over 80 students per day in virtual voice lessons and online mini-lessons. Our Virtual Choirs have been featured on the Today Show and our second video went international, garnering over 45,000 views. In the third and latest Virtual Choir Video, BCC offered We Are One by Brian Tate, a song of hope, connectivity, and togetherness. Our singers were joined by singers from Children's Chorus of Washington DC, London Youth Choir, Princeton Girl Choir, Southend Boys and Girls' Choir, Piccoli Cantanti Choir of Moscow, Sine Nomine Choir from St. Columba's College in Dublin, and the Estonian National Opera Boys' Choir.
In this troubling time, we need to ensure that children and families have the necessary resources to remain connected and hopeful. Boston Children's Chorus continues to do all we can to adapt to serve as many families as possible, affirming our ongoing commitment to our community and our values of artistry, diversity, inclusion, empathy, and inquiry.
Please consider joining us by making a gift to support BCC Online, to secure the future of BCC: https://www.bostonchildrenschorus.org/support-us/make-a-gift