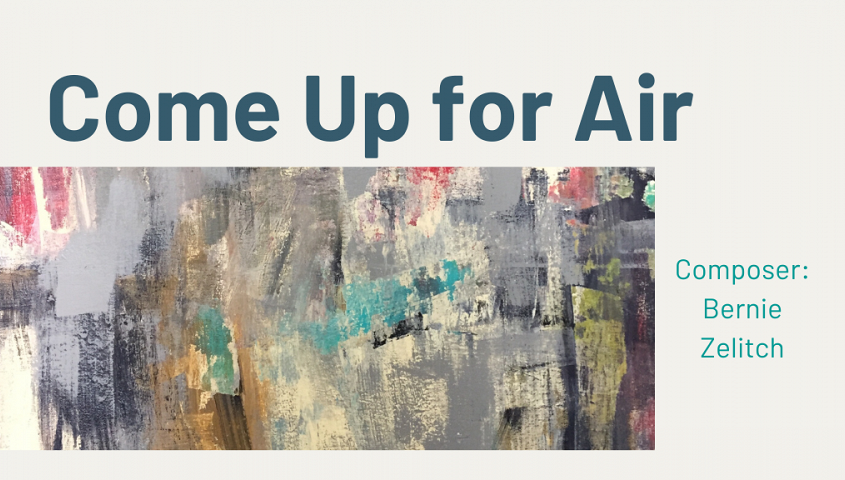 ​Carduus is partnering with local Boston composer, Bernie Zelitch, to premiere a brand new project, "Come Up for Air". Carduus' mission is to bring vivid performances of often unheard works and to introduce lesser performed composers into the canon of unconnected chamber choir repertoire. The piece is about helping the people that we love, and it's about asking for help when we ourselves most need it. Their virtual performance of "Come Up for Air" will air at 8pm, on July 26th on all their social media channels. In light of the industry-wide struggles with social distancing, Carduus and Bernie will dedicate all proceeds from their latest project to Boston Children's Chorus because they believe the work BCC does with underserved children, through the power of music, continues to pave the way for everything they hope for in the future. Check out this video to see what longtime BCC staff accompanist, Jacob Hiser, has to say about his time with BCC.
"I've worked with Boston Children's Chorus for the past 5 years: playing piano for many of their groups' weekly rehearsals, frequent community performances, and regional and international tours. I could talk at length about BCC's importance to the Boston community: how they provide musical training and ensemble experience to children who don't have access to those resources, how they draw on diverse musical traditions that reflect the community, how they wrestle with difficult social issues and spread messages of hope in their concerts.
However, what I've found particularly beneficial is their use of communal music-making to break down social barriers - barriers that tend to keep people from crossing them and forming relationships with anyone outside of their own group. Beginning in elementary school, children from across greater Boston come together at least once a week to sing and learn and build connections with each other. These children are from families with varying economic, racial, religious, and political backgrounds. By the time they reach high school, the children (and their families) have developed strong, lifelong friendships with each other, tearing down those invisible but powerful social barriers to create trust and understanding, not just tolerating their differences, but embracing them." Jacob Hiser
Follow Carduus on Facebook, and Instagram for more information!