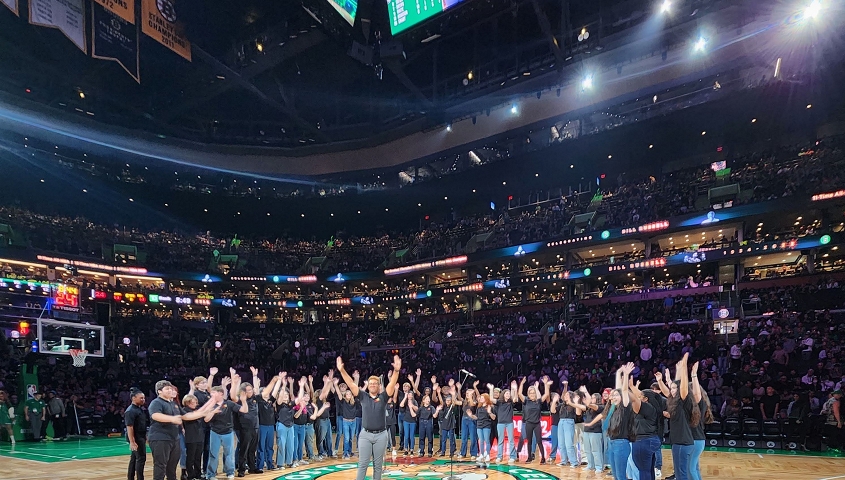 On October 18, BCC singers were invited to perform at the Boston Celtics home opener during halftime to honor basketball legend & civil rights advocate, Bill Russell at TD Garden.
"Absolutely awesome- just saw your halftime performance. You were all fabulous - your talents and enthusiasm could be seen and heard all over -even up in the balcony. Keep up the hard work you all will go far in life."- Dennis D.
"Absolutely amazing tonight as a parent alumni of BCC & season ticket holder, we were so proud." - Steven G.
Read about how the Celtics are honoring Bill Russell here!