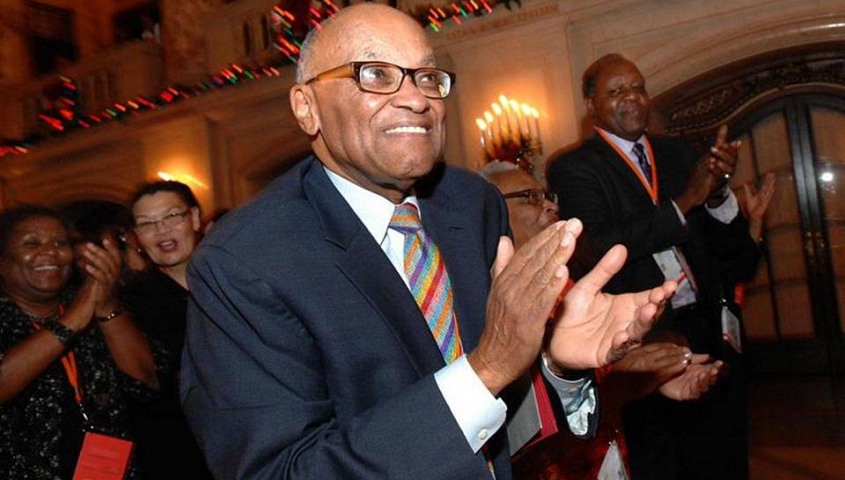 On a brisk November morning in 2001, Hubert "Hubie" Jones sat in a Chicago hotel lobby. He had an off day from the national City Year convention and wanted to go hear the Chicago Children's Choir.
A week earlier Jones told some colleagues about his vision for a children's chorus in Boston, which, like Chicago's, would unite children of different ages, races, ethnicities, and socioeconomic states. And after hearing Chicago's chorus, there was no stopping him. Two years later, in October 2003, the Boston Children's Chorus performed with 30 children, and today, with more than 400, it has sung its way across the United States, Southeast Asia, Africa, and Europe.
For his recent 80th birthday, Jones, whose life story is being recorded for an oral history project, was feted in the Wang Theater, where then-Boston Mayor Thomas M. Menino spoke and President Obama sent a message apologizing for missing it.
Hubie Jones, it could be argued, has touched more lives around Greater Boston than any individual in the past half-century, from the worlds of mental health, social justice, underprivileged children, and, of course, choral music. But what makes his story particularly meaningful is that in a city with such a dark racial past, he has managed to serve as a longstanding bridge between haves and have-nots, and between blacks and whites.
"Mr. Jones is not a musician," said David Howse, executive director of the Boston Children's Chorus. "But he was able to found this chorus, serve as its president, and help it thrive, because musical or not, he understands the crossover value and benefit to bringing this sort of opportunity to children — children in need, ambitious children. Think about the significance of that in this city with such a high musical bar and great music pedigree, a man who had no connection to music education or performance pulled this together."