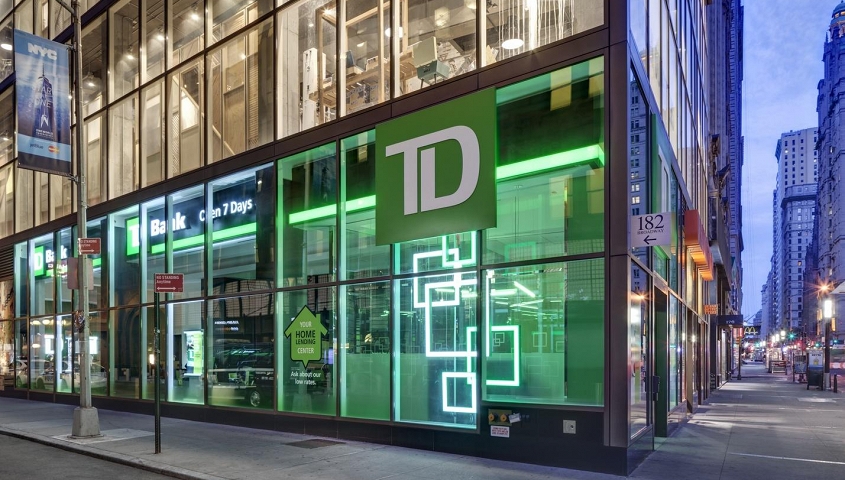 Paula Warchol is the Vice President of Field Marketing for the Greater Boston & Rhode Island Markets. She is passionate about building brand awareness for TD Bank in the area. Paula has over 30 years' experience working in sales and marketing. In her current position at TD Bank, she is responsible for the creation and implementation of local marketing initiatives. Prior to joining TD Bank in 2009, Paula worked for the Estee Lauder Companies holding various leadership roles in sales, marketing, and employee development. Paula loves the outdoors and on her days off, she can usually be found skiing, cycling or hiking New Hampshire's 4000 Footers. She enjoys spending time with her large family, walking her dog Finn and listening to music.
How did TD Bank find out about BCC?
Personally, I've been a fan of the BCC for a number of years and remember watching the MLK Concert when it was broadcast on television. When I started at TD Bank, nine years ago, I knew a partnership between TD Bank and the BCC was a great fit.
Why does TD Bank choose to support BCC?
The BCC mission of uniting diverse communities and inspiring social change aligns beautifully with TD Bank's citizenship platform.
How does the mission of BCC align with the philanthropic mission of TD Bank?
The TD Bank citizenship platform is called The Ready Commitment. The focus is on building an inclusive future where everyone has the opportunity to succeed. There are four main drivers: Financial Security, Vibrant Planet, Better Health, and Connected Communities. TD Bank works to improve the areas known to have the greatest impact on individual financial security – learning outcomes, income stability, affordable housing, and financial confidence. We also work to elevate the quality of our environment by supporting projects that enhance green space and by accelerating the transition to a low carbon economy. We support initiatives that leverage technology and new thinking to help connect people to the care they need. And finally where TD Bank and BCC intersect perfectly is through our efforts to connect communities, we support activities and initiatives that respond to local needs, bring people together and amplify new voices. Our annual support of the Dr. Martin Luther King Jr. Tribute Concert is a perfect example of our synergy.
Tell us about your favorite BCC Concert or song.
There are so many incredible moments, it's difficult to pick just one, but one song in 2017 is something that I will never forget. I can still feel the emotion during the performance of Oh Canada by Missy Higgins about Syrian refugees. The entire place was brought to tears. Thankfully I had tissues, not a dry eye in the house. It reminded me of the incredible work of Dr. King and that we still have much to do. Sometimes it feels like we're going backward, so that particular song left a lasting impression on me.
What do you want people to know about BCC that they might not already know?
If someone has never attended a concert, then they need to see and hear the message from these incredible children, you will be inspired. If you go once, you're hooked.
How does BCC make you feel?
I feel humbled.
What do you want the BCC community to know about TD Bank?
I would like the BCC community to know that it is an honor to support the children, family, and staff of the BCC. May your voices long continue to inspire social change.