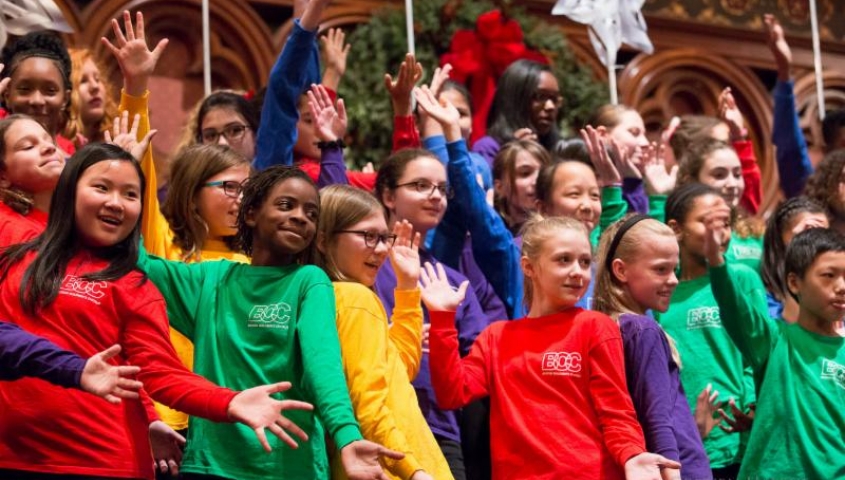 HAPPY HOLIDAYS!
As 2016 comes to an end, all of us at the Boston Children's Chorus wish you a very happy holiday. May you and your family enjoy peace and joy as the new year approaches. The Chorus' work will continue with even more energy in 2017. Thank you all for being there to support us. Our singers give you high-fives and happy smiles!

In this eNews:

- Cold Hands. Warm Hearts. BCC donates mittens and other winter gear.

- BCC is Moving!

- 14th Annual Dr. Martin Luther King, Jr. Tribute Concert: How I Got Over

- BCC says goodbye to Michele Adams and welcomes back to Irene Idicheria

- Alumni Spotlight: Kattrina Frederique

- Family Spotlight: Arts in the Saintil-Belizaire Family

- Support BCC!