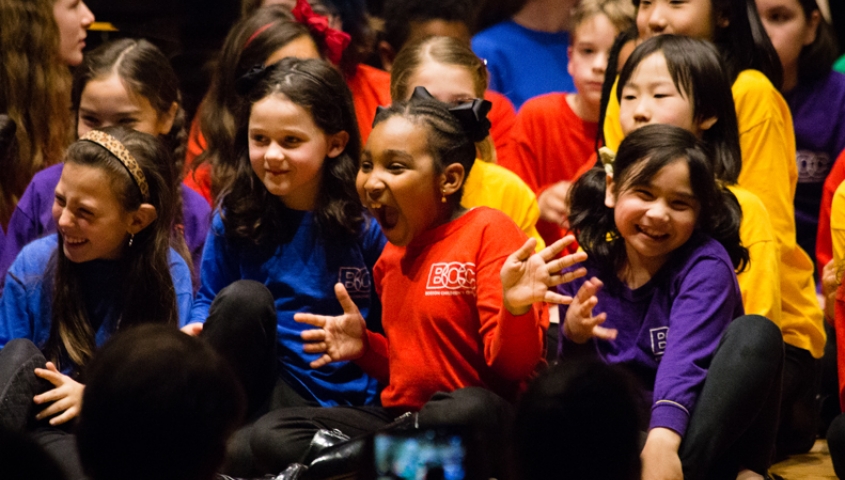 Each year our youngest singers perform their own concert with a leading music educator as part of BCC's work supporting the professional development of local music teachers. The event is a partnership between Boston University's College of Fine Arts and BCC with support from the Boston Public School Arts Expansion Fund and EdVestors, an organization working to change and improve urban schools.
As you can see from the above photo, our singers' love of music is evident. The sold out concert of parents, friends and board members had the chance to share one of the best concerts this year! One of the reasons, beyond the hard work of our singers and staff, was our guest educator Jane Wilburn Sapp.
Over March 10 to 12, Jane gave a workshop about the importance of giving youth a voice through music, worked with music teachers and singers in a song writing workshop and conducted part of our concert entitled "Found in Translation." What everyone found working with Jane is the power and joy of making music together. One teacher said, "The songwriting was inspirational in many ways. I really enjoyed bringing the children's words to light in the song. I also learned a lot from the other teachers and how they utilize music for awareness and change." Jane emphasized through her words and actions that a "choir is a community," and a community is what the singers created that weekend.