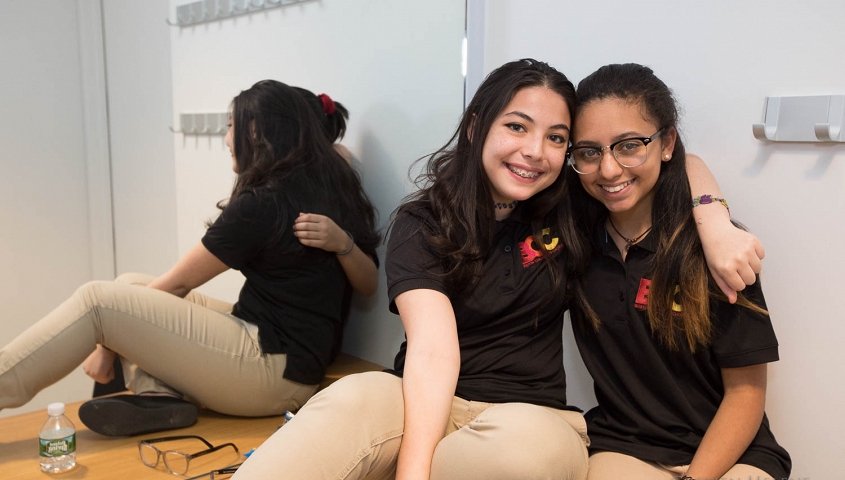 This year, on Tuesday, November 28, 2017, BCC is proud to join #GivingTuesday, a global day of giving. #GivingTuesday is held annually on the Tuesday after Thanksgiving to kick off the holiday giving season after Black Friday, Small Business Saturday, and Cyber Monday. It is a way to inspire people to collaborate and give back to local causes.
For this special day of giving, we are calling on you, our BCC community, to partner with us in supporting our work of integrating social justice education with music education, and of providing a rich and rewarding musical experience for each child. The result of our unique program is artistic excellence and the development of the future young leaders of Boston.
To celebrate, Facebook and the Bill & Melinda Gates Foundation are joining forces to match up to $2 million in funds raised for nonprofits in the U.S. Donations to BCC made through Facebook on Tuesday, November 28 at 8:00AM will be matched up to $50,000 or $1,000 per fundraiser or donate button. Facebook is also waiving its fees for donations made this #GivingTuesday to help supporters' contributions go even further. Don't miss this incredible opportunity - donate early to ensure your contribution will be doubled!
Get Involved With 3 Easy Steps
1. Save the date!
Set a reminder in your calendar to log on to Facebook at 8AM on Tuesday, November 28
2. Create your Facebook post!
Create your own #GivingTuesday fundraiser! Visit Facebook.com/fundraisers, click "Raise Money" and search for Boston Children's Chorus for your fundraiser.
OR
Make a post to support BCC! When writing your post, click on "Support Nonprofit" and search for Boston Children's Chorus for your post. A donate button will be added to your post!
Share with all your family and friends and let them know to give on Tuesday morning.
3. Donate!
On #GivingTuesday morning, show your support for BCC by making your donation on your #GivingTuesday post or fundraiser. Whether it's $5 or $500, every donation helps to support our programs and provide for our singers. Invite others to participate... or simply share the post!
Every act of generosity counts, and each means even more when we give together. #GivingTuesday includes people of all ethnicities, religions and backgrounds. Together, millions of people demonstrate our common capacity to give. Learn more about the #GivingTuesday movement at givingtuesday.org.