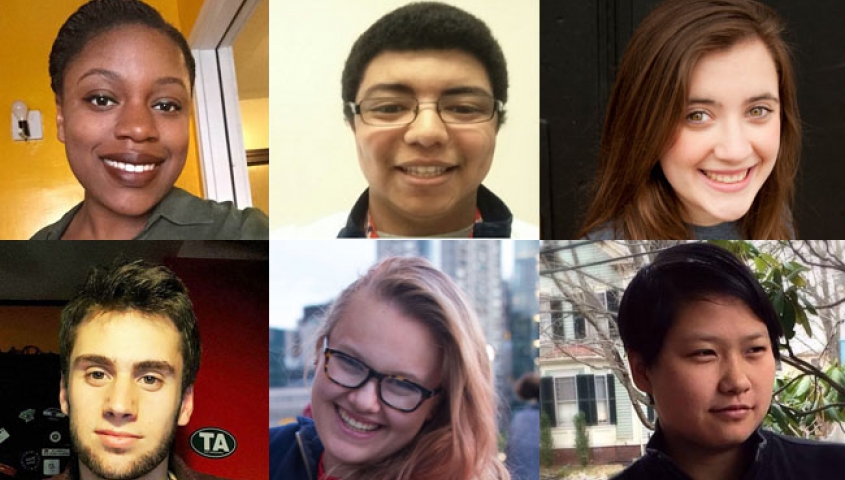 "TO DREAM OF VAST HORIZONS"
Each year at our Season Finale concert at the Strand Theater, we celebrate and send off singers who have reached a milestone in their lives - graduating high school and moving on to the next step in their adult lives. Most will go directly to college, some will take a gap year and volunteer or follow a passion, but all of them go having been changed by their time at BCC. One singer reflects:

I am one of those who came for the music and stayed for the people. I had no idea the impact that BCC's social justice initiative would have on me. I've met people and heard perspectives that I never would have otherwise experienced. Through two international tours and an impressive number of performances, I've seen Boston and the world through entirely different eyes. BCC has inspired me to become more active in my high school and smaller community. I intend to take everything I've learned musically and socially with me in the next phase of my life.

We are honored our 24 seniors have spent as many as 9 years of their lives at BCC. Their time with BCC reminds us of the lyrics of song the choir learned by Dr. Rosephanye Powell based on the poetry of Langston Hughes:
To sit and dream, to sit and read,
To sit and learn about the world
Outside our world of here and now -
Our problem world -
To dream of vast horizons of the soul
Through dreams made whole,
Unfettered, free - help me!
All you who are dreamers too,
Help me to make our world anew.
I reach out my dreams to you.

We will miss them all and look forward to hearing about all of their new adventures.