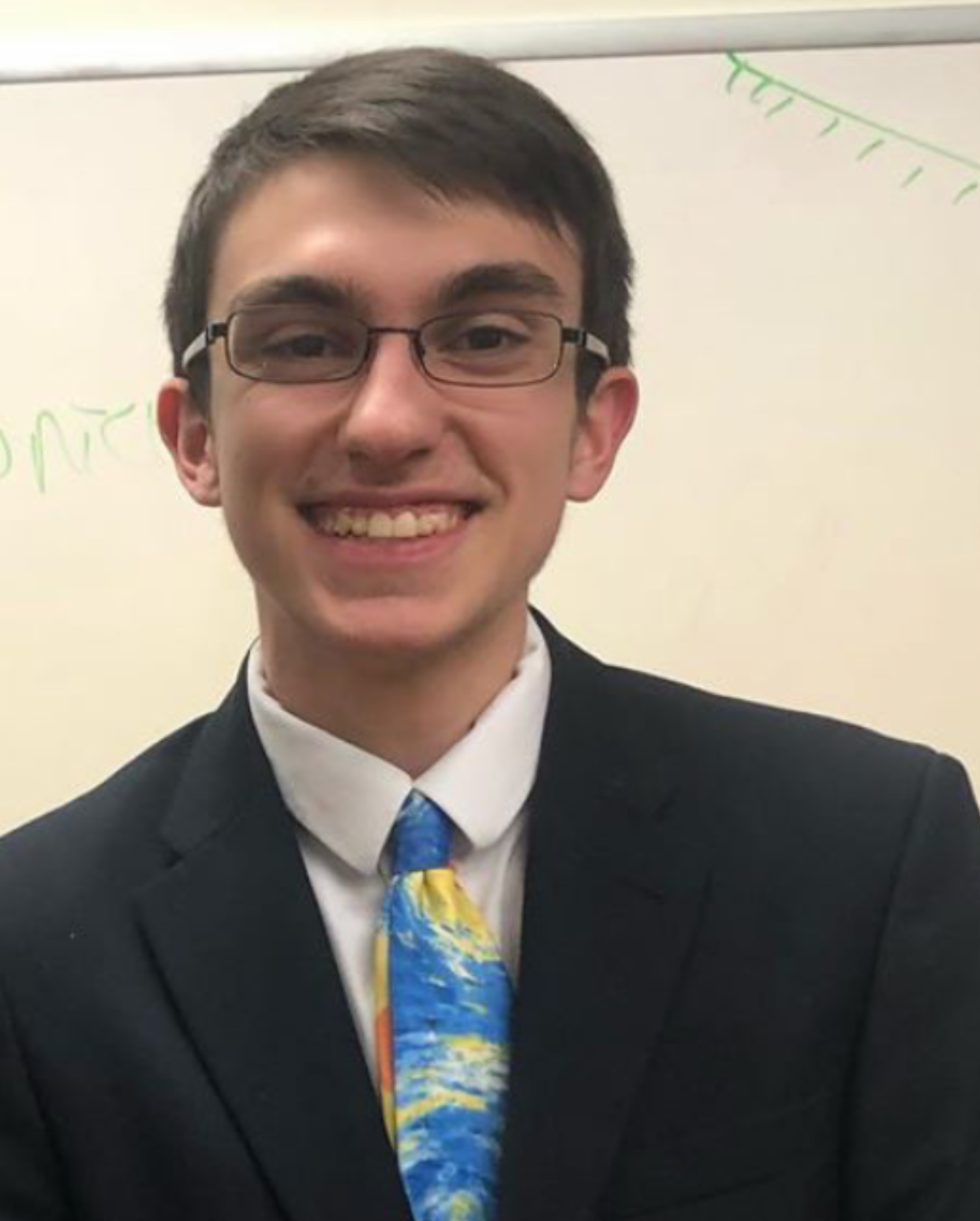 Nick Brink is Co-President of Young Men's Ensemble and a summer Development Intern. He joined BCC in 2012, starting in Central Intermediate Advanced choir, then Concert Choir, and currently is in his third year of YME.
Why did you join BCC?
I had always loved to sing along to the radio and with my family. My parents looked at a variety of children's choruses in the Boston area, but BCC stood out for the mission of social justice and bringing together the unique cultures of the Boston area.
Why is BCC special to you?
BCC is special to me for so many reasons. I have learned so much about the need for social justice and the inequities that exist in our world. The discussions that I have participated in regarding social justice while at BCC have been eye-opening. I have also been fortunate to have met such a great group of friends through BCC. The singers are so accepting and supportive of each other, going to rehearsal is such a highlight of my week. As a singer, I have had such incredible experiences, such as participating in the world premiere of an opera at the ArtsEmerson Cutler Majestic Theatre, singing with Hugh Jackman at the TD Garden, and singing the national anthem at a Red Sox game to name just a few.
What is your most memorable moment at BCC thus far?
One memorable moment is waking up at retreat held at the Ron Burton Training Village. Another is having Eran, one of the older male singers, working with me and two other tenors to learn a song I had been struggling to learn. Eran had one of the best voices in our chorus. I had been very intimidated by him because he was such a fantastic singer, and was so outgoing. Not only did Eran help me learn the song, but I made a great friend that day. I still look up to him and try to emulate how he helped me when I try to help other singers in the chorus.

What is your favorite piece that you have sung so far?
My Heart Be Brave by Marques Garett. This song has so many memories for me. After a performance at the Museum of Fine Arts, the singers had the opportunity to walk around the museum. There was a group of us who walked into one of the display rooms, and we noticed that the acoustics were great. We sang a portion of My Heart Be Brave in that room, and I will always remember how fun it was to be with a group of friends who loved to sing. Probably the most emotional version was singing this song in the fall of 2019 at the Isabella Stewart Gardner Museum. Two alumni singers in the audience joined us for the performance, and it really was such a moving experience.
What has been your favorite concert/performance at BCC so far?
I think it has to be in the summer of 2019 being in Australia and Tasmania. When we stepped or more accurately stormed out onto the performance stage for the final concert at the Sydney Opera House with TK conducting, it was one of the most amazing experiences of my life, and one I won't soon forget.
What do you do when you're not singing?
I am a senior at Boston College High School, and academics take up a large part of my life. I am on the club fencing team and was a captain in 2019-2020. I am also an Eagle Scout. Additionally, I have a ten-month-old puppy, so I spend a lot of time taking care of him. Lastly, I really enjoy rock climbing, and it is great that BCC headquarters is next door to an indoor rock climbing facility.
What is it like working as a Development Intern for the summer so far?
I am so lucky to be able to work as a Development Intern in the summer of 2020. I hope to go into the field of development and philanthropic giving when I graduate from college, so the experience I am getting is invaluable. I am learning a lot about the field, and the experience is definitely helping me learn more about my anticipated career choice. In addition to everything that I am learning, I am also getting to know some of the staff better.
What is a fun fact about yourself that you would like to share?
Although some might not see this as a fun fact, I have dyslexia and ADHD. While I was worried that it might be a challenge to participate in a chorus, I have found that it is actually something that I can do. I would encourage anyone to try things that they might feel intimidated by because there are always ways to make things work.
Any last thoughts?
When I started BCC, I was in the fourth grade, and I remember being one of the few boys in CIA. At that age, I really wasn't sure about being in a chorus with so many girls. I would encourage any of the boys who are just joining to stick with the chorus. The support from the other boys in the choir is terrific, and when you finally make it to YME, the experience of singing with so many male voices is great.