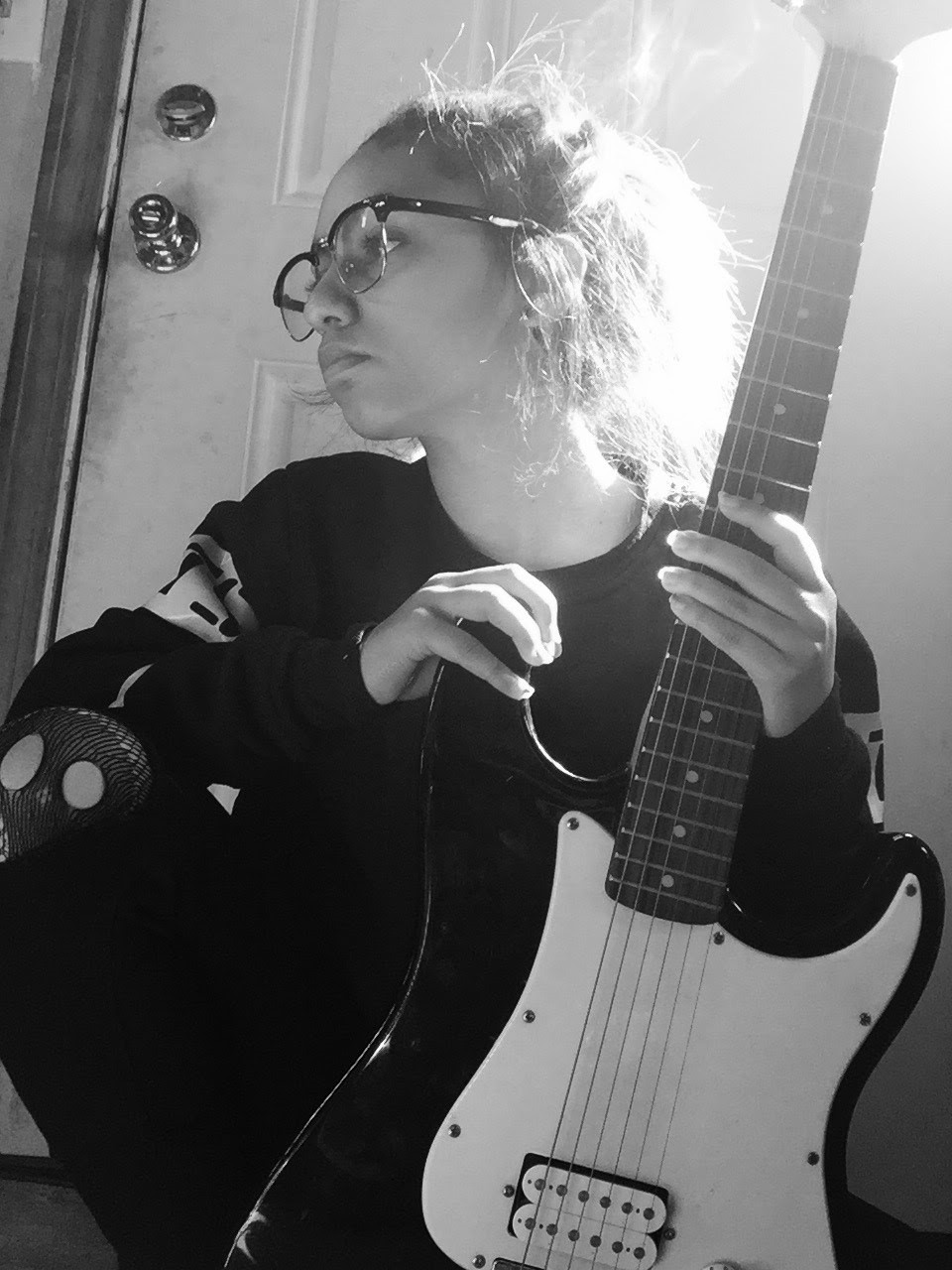 Hi, BCC community! My name is Shantel. I'm 16 years old and I sing in the Premier Choir at BCC.
I joined BCC because I have a strong passion for music and I needed an outlet where I could freely express myself. Although my family is not very musical, I developed a strong connection with the art of music and BCC played a large role in developing this interest. Even on my most stressful days, I know I can count on BCC to fill my heart with what makes me happiest! In addition, I feel as though I can truly be myself as soon as I walk through the alluring doors of the BCC community. I am able to sing with so many talented and wonderful people who admire music just as much as I do, which is nothing short of a privilege that BCC is able to offer.
As a BCC singer, my experience has been full of amazing opportunities and very helpful towards my understanding of music. One of the opportunities I cherished was the trip to Montreal that I took with Concert Choir. Not only had I never been out of the country, but I was able to witness my choir create wonderful music in a beautiful church. Although there weren't many people in the audience, I was in shock at how majestic we all sounded. In addition, Concert Choir's Rockport Concert this past May was a privilege to just be a part of. We were able to send an important message to the community through music. This concert was special in that we poured all of our emotion in souls into every piece and every note. We faced the challenge head-on by working with one another, which was really great to witness as well. BCC has also given me a very helpful learning experience as well, which I value greatly because I plan to pursue music in the near future. I have learned how to work with a large group of people, which is a skill that can be hard to acquire, and my knowledge of music theory has developed so much since I first joined. I always learn something new with every rehearsal and the passion of the conductors just gives me more of an inspiration to pursue music.
My most memorable moment at BCC thus far was the 13th Annual Dr. Martin Luther King, Jr. Tribute Concert, Raw Truth, with Premier Choir, Young Men's Ensemble, and Concert Choir. I had the wonderful opportunity to sing a small solo at the end of one of Premier Choir's songs, "Kaleidoscope Heart." Although I only sang three words, I learned so much just from that one short experience. In rehearsals, I had made so many mistakes over and over again. I kept singing the wrong notes each time and even though Dr. TK kept singing the correct version back to me, I continued to alter the notes. Of course, I was super nervous because I looked up to Premier Choir for all nine of my years at BCC (and I still do!). I knew I didn't sound even half as good as the rest of the choir did and I didn't know how to match their vocals. Instead, I just focused on my notes and stopped listening to the choir; that was when I finally got it right. Once the notes were situated, I started to play with stylistic choices with these small three words instead of comparing myself to the other singers. In the end, I sang with confidence and managed to end the piece as beautifully as Premier Choir had started it. Also, the song itself was just pure beauty in terms of harmonies and emotion!
From BCC rehearsals, I think the most important lesson I've learned is that although a community may come from different backgrounds, it is possible to find a common ground. BCC is so diverse that it seems as if it'd be impossible for people to bond with one another let alone sing together, but BCC manages to build long-lasting connections in one room. We all come together with different pasts, different races, and different experiences in general, but we all share the love for music. We all want to express ourselves through this art that is so different from the others. The sound of music is something that can move and rejuvenate the soul and that is exactly why each and every one of us keeps coming back to BCC, a place where we can find ourselves and make the world a better place one note at a time.