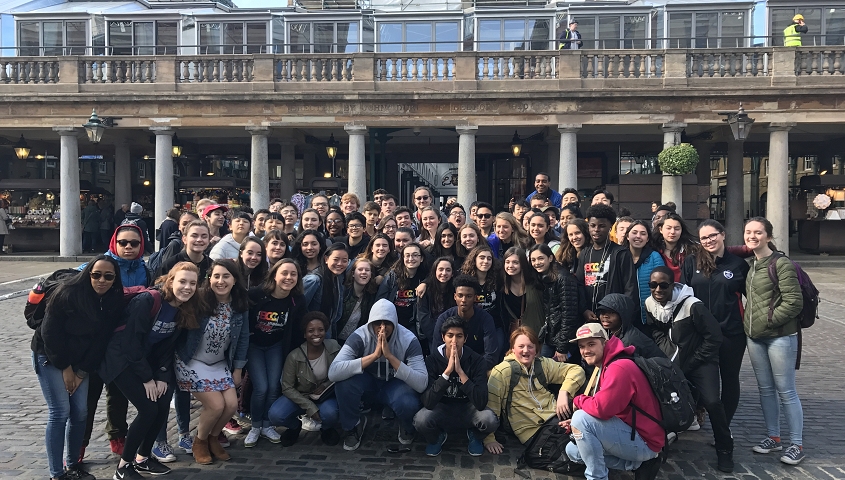 The International Youth Choir Festival was without a doubt one of the coolest things I have ever experienced. I have always believed that music has the power to bring people together, but I got to witness that on a whole new level when BCC came together with choirs from 8 different countries to celebrate choral music. At the beginning, I was excited to meet the singers from the other choirs, but I wasn't quite sure how to go about making friends. How would I introduce myself? What would we even talk about? What if they didn't speak English, and couldn't understand me? It seemed like a lot of my friends from BCC felt the same way, so at first we generally clustered within our choir, with only a few interactions between groups. Soon enough, it became obvious that only music could break the tension. Performing onstage at the Royal Albert Hall was unforgettable and electrifying, but it was just as amazing to watch the other groups perform.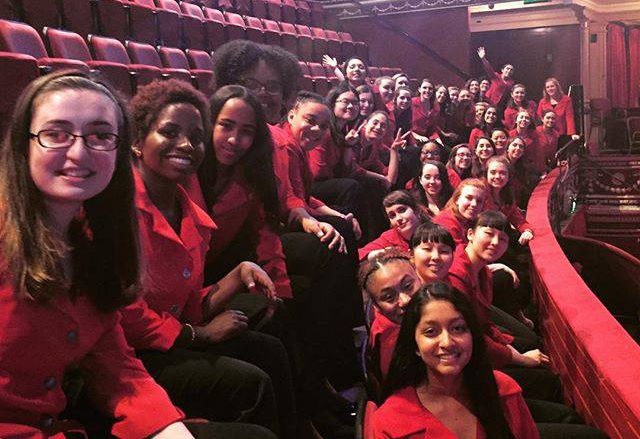 Each group had their own approach to their music that was unlike anything I had heard in the U.S. Listening to the deep-rooted vitality of the South African choir, the soaring perfection of the British choir, and the crystal-clear harmony of the Latvian choir made me want to absorb each of their sounds into my own voice. After such an energizing performance, it was clear that none of us wanted to stop singing. In the dressing rooms, we enthusiastically launched into some of our favorite songs, and it wasn't long before members of the other choirs joined in. Each voice that joined added to the energy of the group, building on the joy that comes from familiar songs and friendly people. The infectious joy of that night set the tone for the rest of the trip. The next day, a break in the middle of rehearsal turned into a huge dance circle, where an international frenzy of singing, clapping and cheering encouraged whoever was in the middle to dance their heart out. Every time it started getting a little squished, everyone would chant "make the circle bigger," which to me, seems like a perfect representation of why the event was so amazing. We were all so eager to reach out and include each other, and music is what allowed this to happen. When we finally returned to rehearsal after the dance break, we came back with new life in our voices, and I hope that as I come back to regular BCC rehearsals, I carry some of that spirit in my own voice and actions.
- Hannah, age 17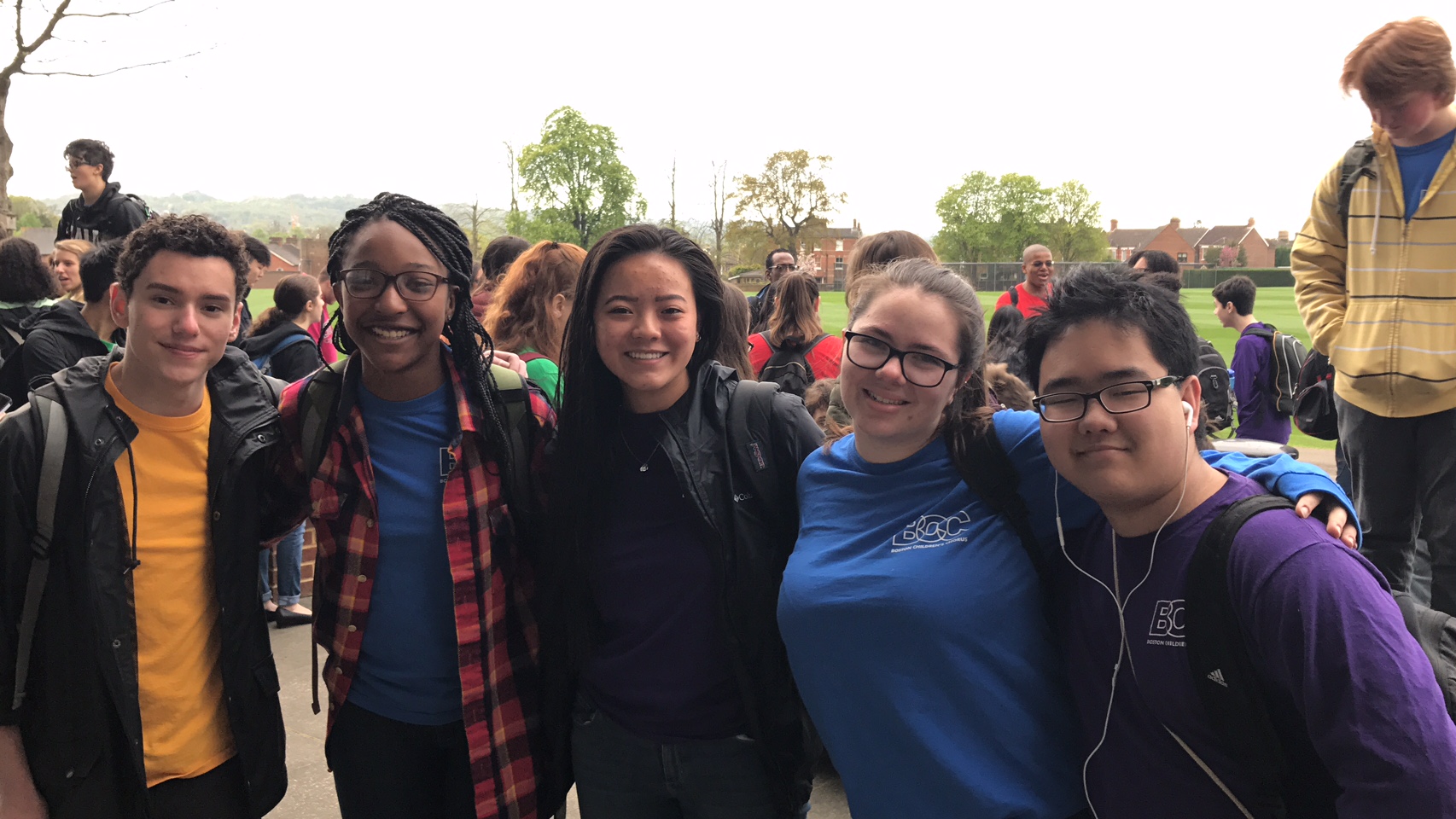 I am grateful to have had the opportunity to go to London. I want to thank my parents and everyone at BCC, especially Dr. TK for creating this opportunity for me and for all of us. It was an amazing trip that I won't ever forget. I loved singing with the other choirs at the festival and meeting new people, even new people at BCC who I had not really talked to before the trip.
I loved the time we had with the Mzansi choir. It was interesting learning about their mission and how they were working to reclaim the music that was banned during apartheid. The way they seek out traditional songs from their families and communities and learn them as a group, perform them and score them, that was incredible and inspiring.They are a really spectacular group!
Singing at Royal Albert Hall and Royal Festival Hall were also highlights. Royal Albert Hall was breathtaking! From the minute we walked into the hall, I was inspired. I didn't realize how many influential musicians have performed there and it was humbling to even stand on stage. Furthermore, the workshops at the festival were interesting to learn about the different styles of music of each of the different choirs.
Another highlight was the impromptu dance party we had together with all the groups. We were all singing songs that we knew in common. It is interesting how you may not speak the same language as someone but through music and dance you can communicate. Music is a universal way of communicating and united us in community.
Thank you to BCC for making this trip possible.

- Noah, age 16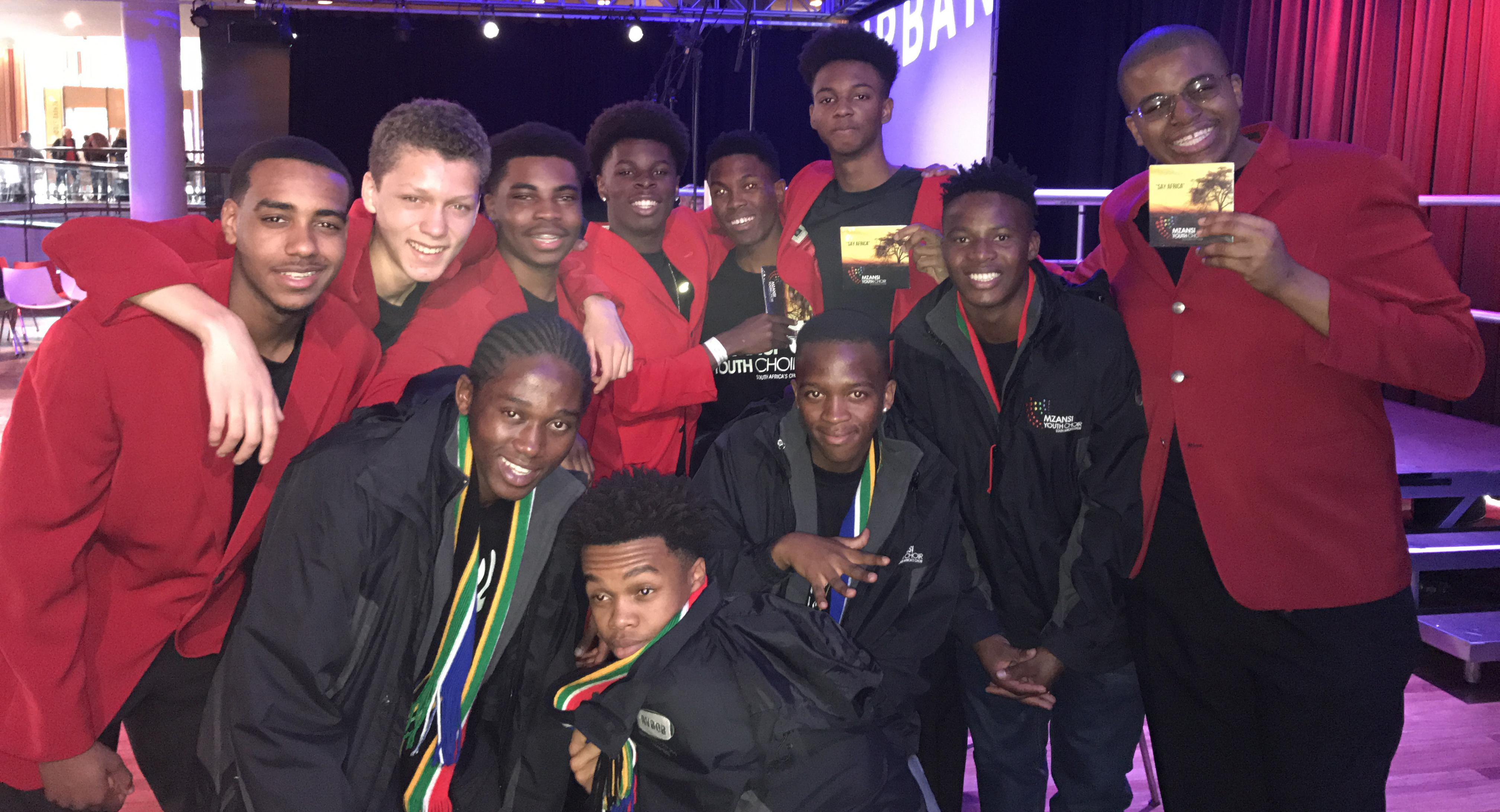 It was such a treat for my husband and I to have had the opportunity to attend the Celebration of World Voices concert at the Royal Albert Hall where BCC and 7 other choirs from around the world performed on Saturday, April 14, 2017. It was amazing to hear choral music expressed in so many different ways all under one roof. Some pieces were fascinating, some were sobering, and some were entertaining, but every group brought along a small part of themselves and their culture. It was also incredibly fun and exciting to see how music can tie all the groups together.
While I loved the performances of all the groups, I was the most struck by the performance of our beloved BCC (you could say I am a bit biased, being an ardent fan/parent). Here is why it was so distinctly memorable for me.
For one thing, unlike the other choirs, who were mostly ethnically homogenous, BCC was very diverse. As the singers walked on stage, the beauty of having many races represented was apparent. It truly exemplified the diversity of America (or even the earth!) – and the richness in sound that comes with that diversity.
What's more, I feel that BCC's music had a tangible "soul" in it. BCC started their set with "Ain't Gonna Let Nobody Turn Me 'Round". From their body language, you knew the singers meant what they sung. It was determined and purposeful. You knew from the start they didn't sing to entertain. They sang to get the message of freedom and perseverance across – and I got the message loud and clear.
The beauty of the next song, "Kasar Mie La Gaji" (or "The Earth is Tired"), to me was that they were singing together in one voice, but yet not all uniform/the same. Instead of having one uniformed "choreographed" movement, each singer expressed how the earth was tired in their own way. Each singer carried the message as their own and it was powerful.
BCC ended their set with "Unclouded Day" and "Amazing Grace". You could feel the hope and joy radiating from the singers and permeating the hall. Hearing them sing brought me to tears - tears of joy as it was indeed amazing grace that our children and family had the opportunity to be part of BCC. They were also tears of hope – a hope that this generation is growing up using their voices to make the world a better place for everyone.
Hours after the concert, the words of the songs BCC had sung still echoed in my mind and heart, reminding me why our family loves BCC so much.
- BCC parent on tour