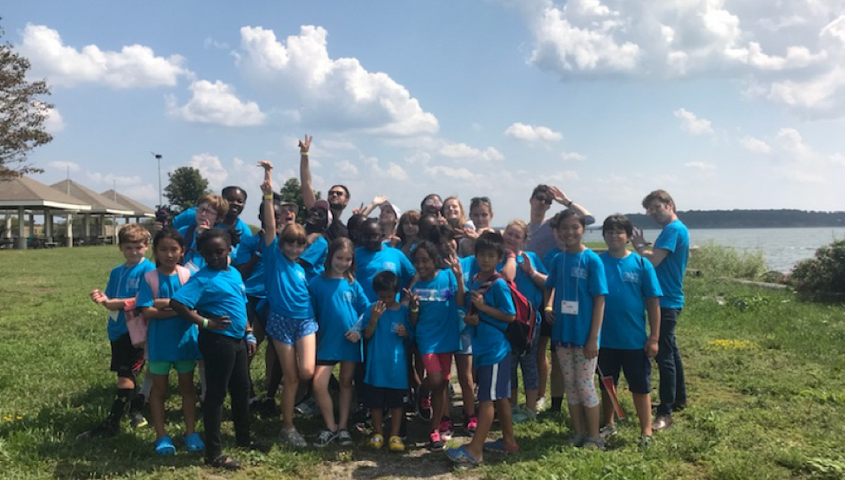 BCC Summer is officially underway! For the first time in more than 10 years, Boston Children's Chorus is thrilled to re-introduce a summer program. BCC Summer's goal is to provide continued learning and education to our singers and families and introduce young people to the organization in a fun environment. The program offers 6 weeks of musically intensive curriculum that includes cultural competency and explores the different realms of what justice for all truly looks like. Associate Director of Choirs Robbie Jacobs kicked off the summer program from July 23-27, 2018.
The BCC Summer team consists of Trey Pratt, Program Director, and Allana Matthews, Assistant Program Director. Mr. Pratt's biggest worry about going into the first week of the summer program was "whether anyone would show up on Monday morning!" Up until July 23, the BCC Summer team had been working hard to get singers registered. Mr. Pratt recounts that "he was thrilled to see all the excited young people on the first day, and even more thrilled when they created music together!"
The first week of BCC Summer was all about summer and water. At BCC Summer, our singers don't sing all day – they spend time in drumming, dancing, and visual arts activities. On Tuesday, singers had a lot of fun rock climbing at Rock Spot Climbing, which is conveniently next door to BCC HQ. Lastly, in connecting the theme of water, our summer singers learned about oil spills and how they affect our oceans from our Counselors in Training, who are all singers in Concert Choir, Premier Choir, and Young Men's Ensemble.
Thursday of Week 1 was a big highlight for Mr. Pratt – the singers put together a beautiful collaborative visual arts project! As the visual arts teaching artist for Week 1, Mr. Pratt "was nervous about teaching the singers to paint." The children, of course, wowed him with their painting abilities and practicing the same exact brush stroke for the entire sessions. The mural was so beautiful that we are looking to hang the project up in the building!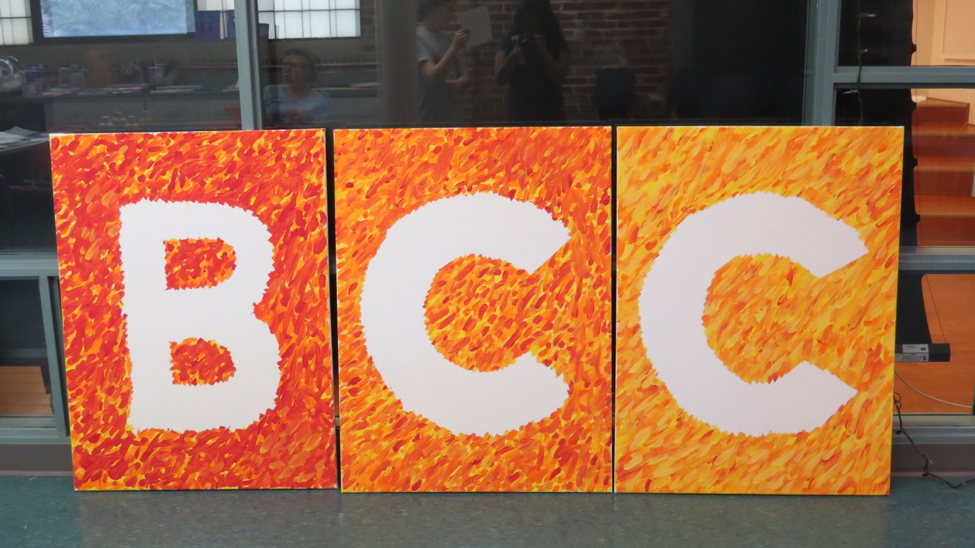 At the end of Week 1, the singers went on an excursion to Georges Island. Singers got to ride the ferry to and from the island, enjoy a picnic on the island, and lastly explore Fort Warren, a Civil War-era fort known for its graceful granite archways and reputed ghost, the "Lady in Black."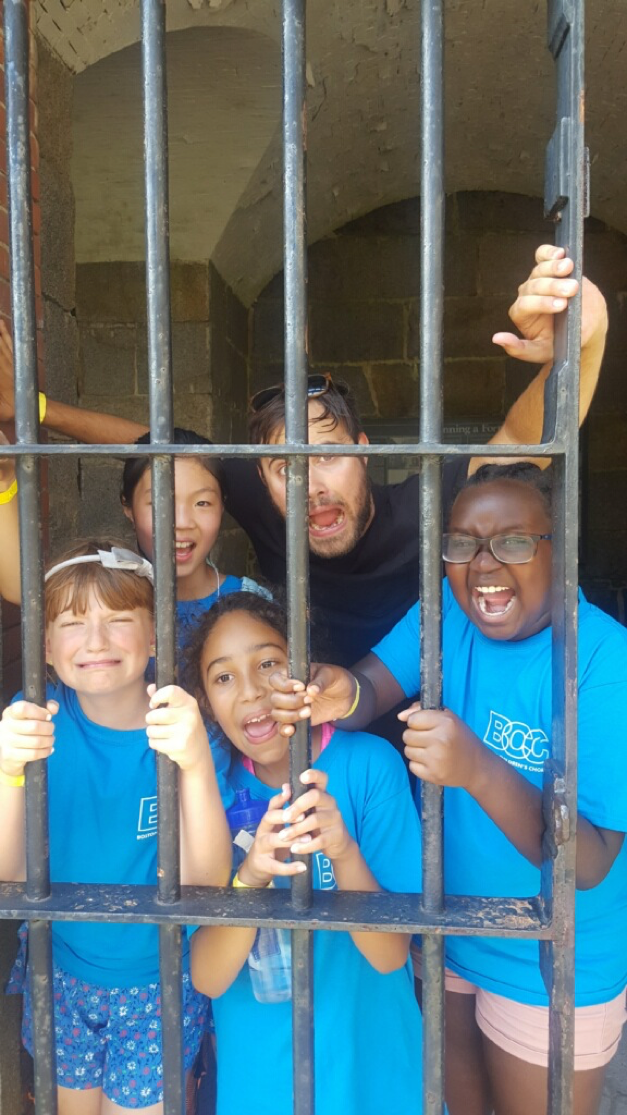 After exploring Georges Island, our singers arrived at the Edward M. Kennedy Institute where they had one last dress rehearsal for their performance, The Water Is Wide, showcasing all the wonderful work that they have been doing all week. The full set list included "Surfin' USA," "The Water Is Wide," "He Lives in You," "Yellow Submarine," and "Handle The Water." Mr. Pratt's favorite song from the concert was the titular song, "The Water Is Wide," because "it is such a poignant matching of tune and text, and it was particularly moving to watch the children sing it with dignity and care. They truly did a remarkable job on this piece, showing off their delicacy and varied palette of vocal color."
Congratulations to everyone on a fantastic first week! Make sure to follow BCC's social media for more BCC Summer fun!