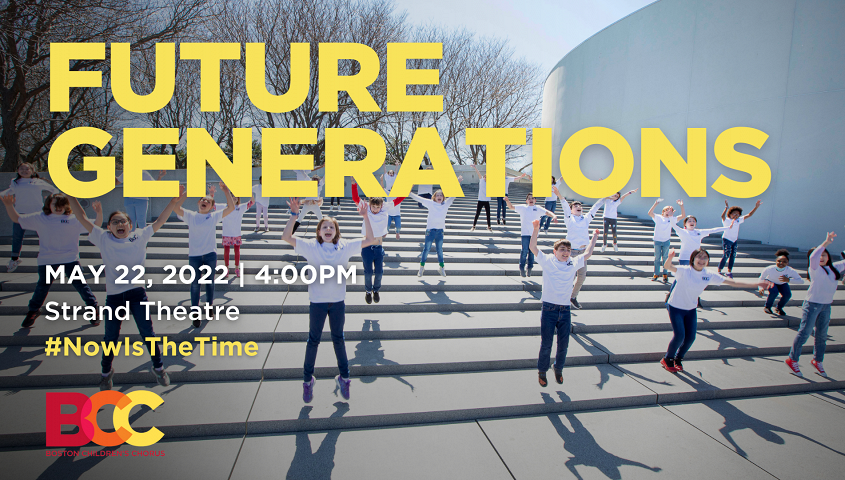 "[Youth] speak truth to power because we genuinely want change and to create a better world. And this is why the voices of youth are so pure and powerful, why they always have been, and why they always will be."
-Youth to Power, Jamie Margolin (19)
Youth have boldly been at the forefront of climate change activism. Taking inspiration from social and climate youth leaders, Boston Children's Chorus singers recognize their own power to affect change. Through song, word, and art, our singers use their voices to share an urgent call to action. Will you join us?



Featured Artist: Eureka Ensemble
Founded by music director Kristo Kondakçi and cellist Alan Toda-Ambaras, Eureka Ensemble nurtures social change through music. Based in Greater Boston, members identify an issue facing the community, build strategic partnerships with civic and social organizations, and then join together in chamber groups and as an orchestra to use music to address that issue through educational programs that culminate in performances. Eureka is currently focused on issues of immigration, homelessness, and youth. Learn more at eurekaensemble.org.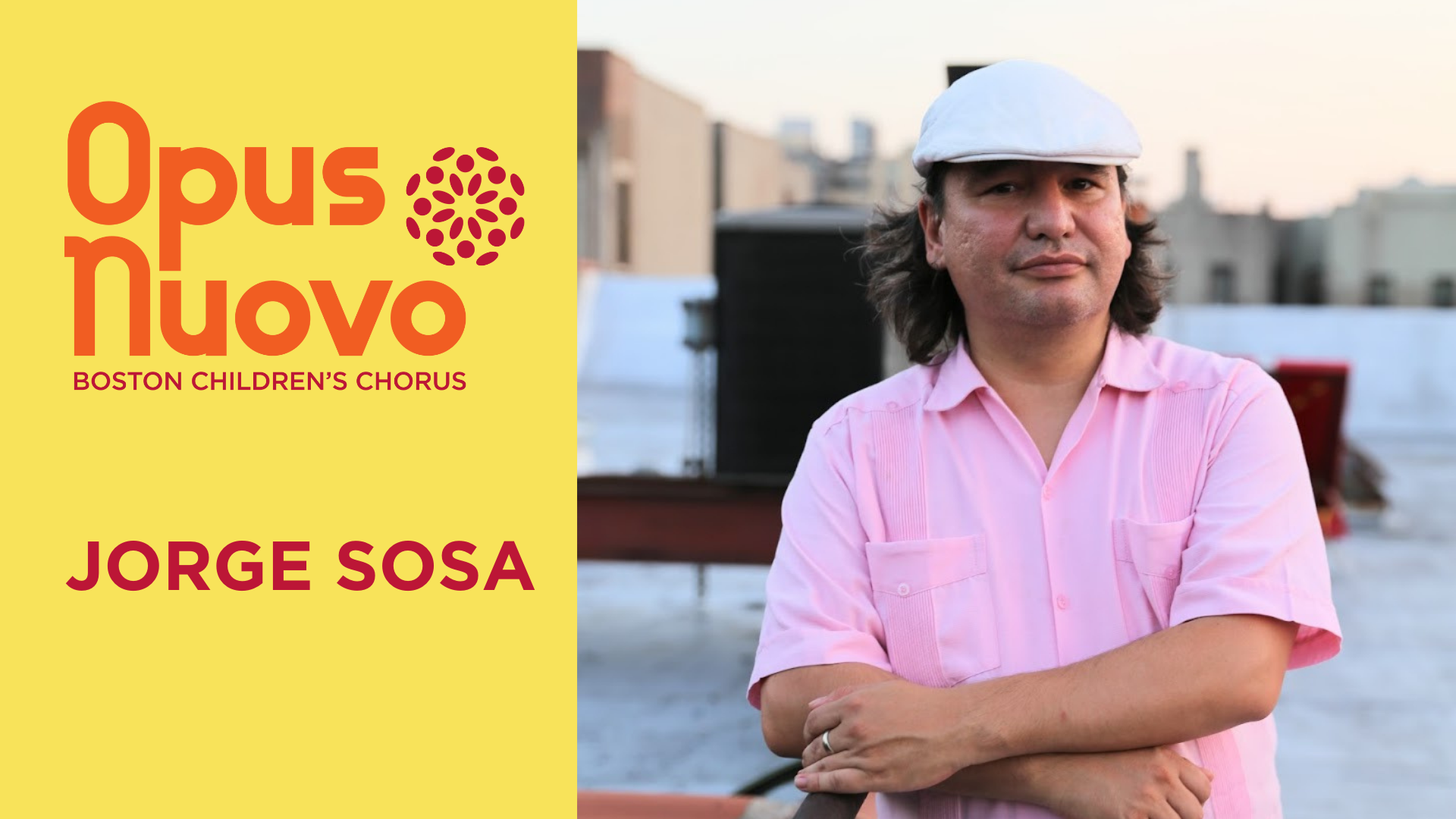 Jorge Sosa is a Mexican-born composer, currently residing in New York City. Opera News described his telematic opera "Alice in the Pandemic" as "wildly imaginative, musically powerful and technically courageous" and commended "Sosa's broad stylistic palette (which) incorporated lyrical impassioned melodies, kooky carnival music, and efficient recitative". The Music Blog "I Care if You Listen" described Sosa's opera "I Am A Dreamer Who No Longer Dreams" as "well-balanced to the story's narrative, and his vocal writing aroused strong emotional peaks and valleys, magnified by the characters' impassioned performances". ICON Magazine described Sosa's work "Enchantment" for Tárogató and Electronics as Eerie, haunting, dreamlike, at times nightmarish—and highly recommended." - jorgesosa.com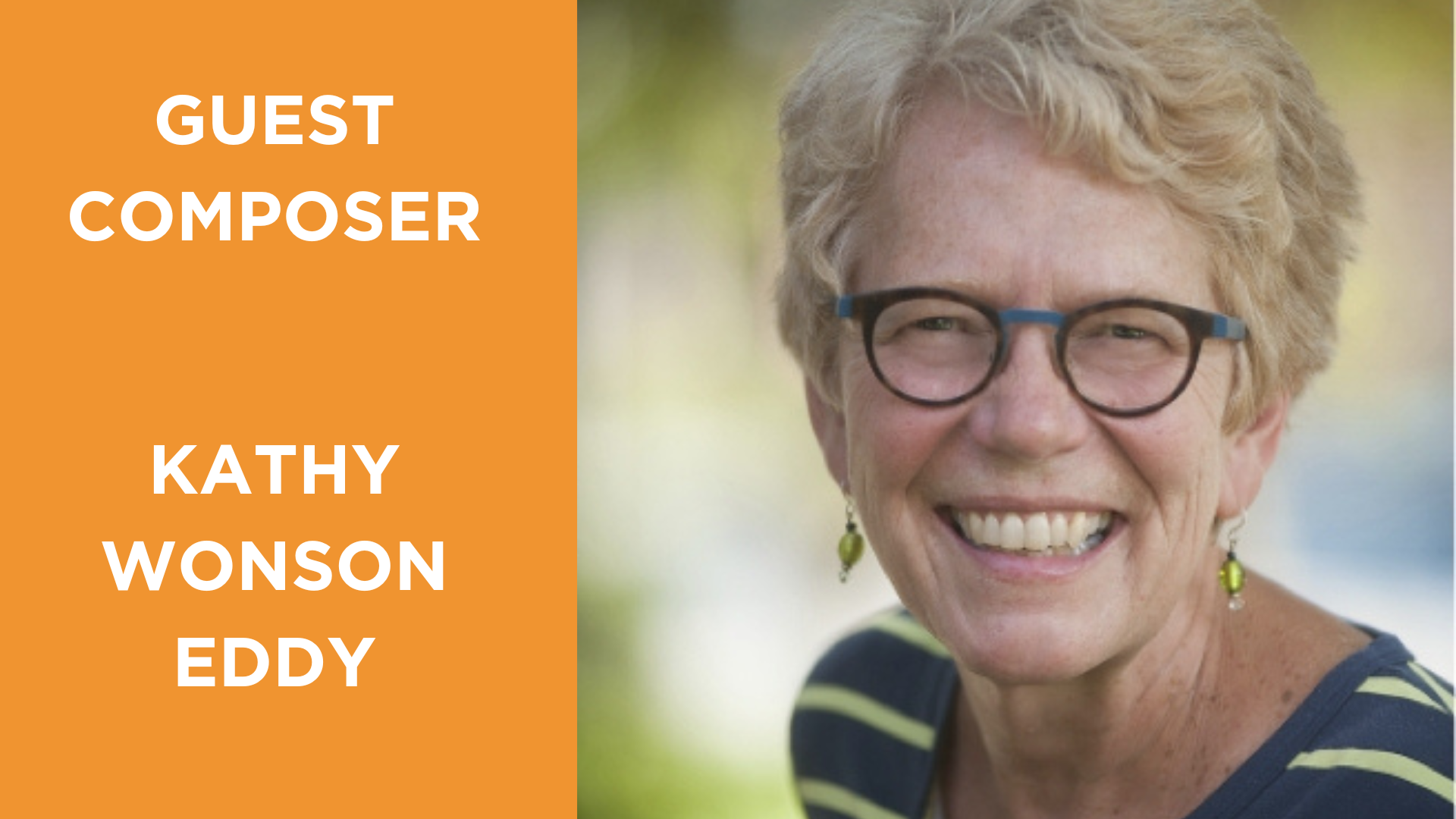 Kathy Wonson Eddy majored in music at Middlebury College, earned an M.Div. from Yale Divinity School, and later studied choral composition with Sir David Lumsden at the Royal Academy of Music in London. Ordained in the United Church of Christ, Kathy served as pastor and composer-in-residence at Bethany Church UCC, Randolph, Vermont from1976-2012. Throughout her years of pastoral ministry, and now as a full-time composer, music composition has always been a call and a joy. This also extends to conducting choral groups and piano accompaniment of solo singers and instrumentalists in concerts and recordings of her work. Kathy's pieces have been performed widely in the US, Europe, and SouthAmerica by groups as diverse as Counterpoint (Vermont's professional choir), the Hilliard Ensemble, the Princeton University Chapel Choir, folk musicians in Ecuador, Celtic musicians, community choruses, a highschool jazz band and chorus, and church choirs and congregations of many denominations - kathywonsoneddy.com