Waves of Change: 2020-2021 Season
The movement of peoples, voluntary and forced, has shaped societies around the world. This season we highlight stories of migration, displacement, and immigration, engaging with the multiplicity of experiences that shape contemporary America. Through song and dialogue, we reflect on the centuries-long impact of colonization on the indigenous peoples of Massachusetts after the landing of the Mayflower in 1620. We examine the impact of oppression on generations of African-Americans following the arrival of the first slave-bearing ship, the White Lion in 1619. We celebrate the power and strength of this country's immigrant population and recognize the continuing challenges facing these communities today. Join us as we explore how the movement of people across time has made Waves of Change to the fabric of our society.
New Season Initiatives
This season, BCC is proud to launch three innovative new programs which will boldly enhance our regularly scheduled concerts and programming. Our Master Artists series gives BCC singers the opportunity to perform with world-class talents from a wide variety of musical genres and backgrounds; our Opus Nuovo Initiative brings singers directly into the creative process with internationally renowned composers from a diverse range of cultures, with the end goal of curating a new choral repertoire that is representative of our student body; and our Listen In series invites expert voices to the table, to stimulate informed inquiry on topics related to our season theme.

Season Partner: Sociedad Latina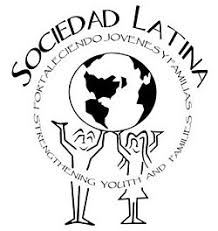 BCC is thrilled to announce our 2020-2021 season partner, Sociedad Latina. Established in 1968, Sociedad Latina uses educational, cultural, social, and professional supports to empower youth to succeed, take pride in their culture, and engage in their community. We are excited to be working in close step to understanding some of the key challenges faced specifically by Boston's Latin X community and how, together, we can affect positive change.

Visit sociedadlatina.org to learn more.
Master Artists
To provide enriching choral opportunities, BCC has engaged a stellar line-up of Master Artists, giving singers the experience of performing alongside and learning from industry leaders.
Roman Banks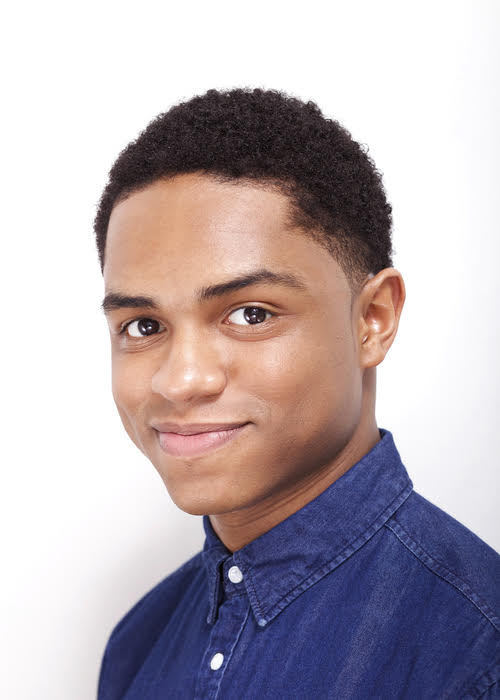 Roman Banks plays Howie, a new recurring character on the Disney Plus television show High School Musical The Musical The Series. Prior to that, he was performing in the Tony Award-winning Best Musical Dear Evan Hansen, where he made history as the first person of color to portray the character of Evan Hansen. Banks joined BCC as a soloist at Born On The Water, the 18th Annual Dr. Martin Luther King, Jr. Tribute Virtual Concert on January 17, 2021.
Listen and Learn More about Roman Banks.
E. Faye Butler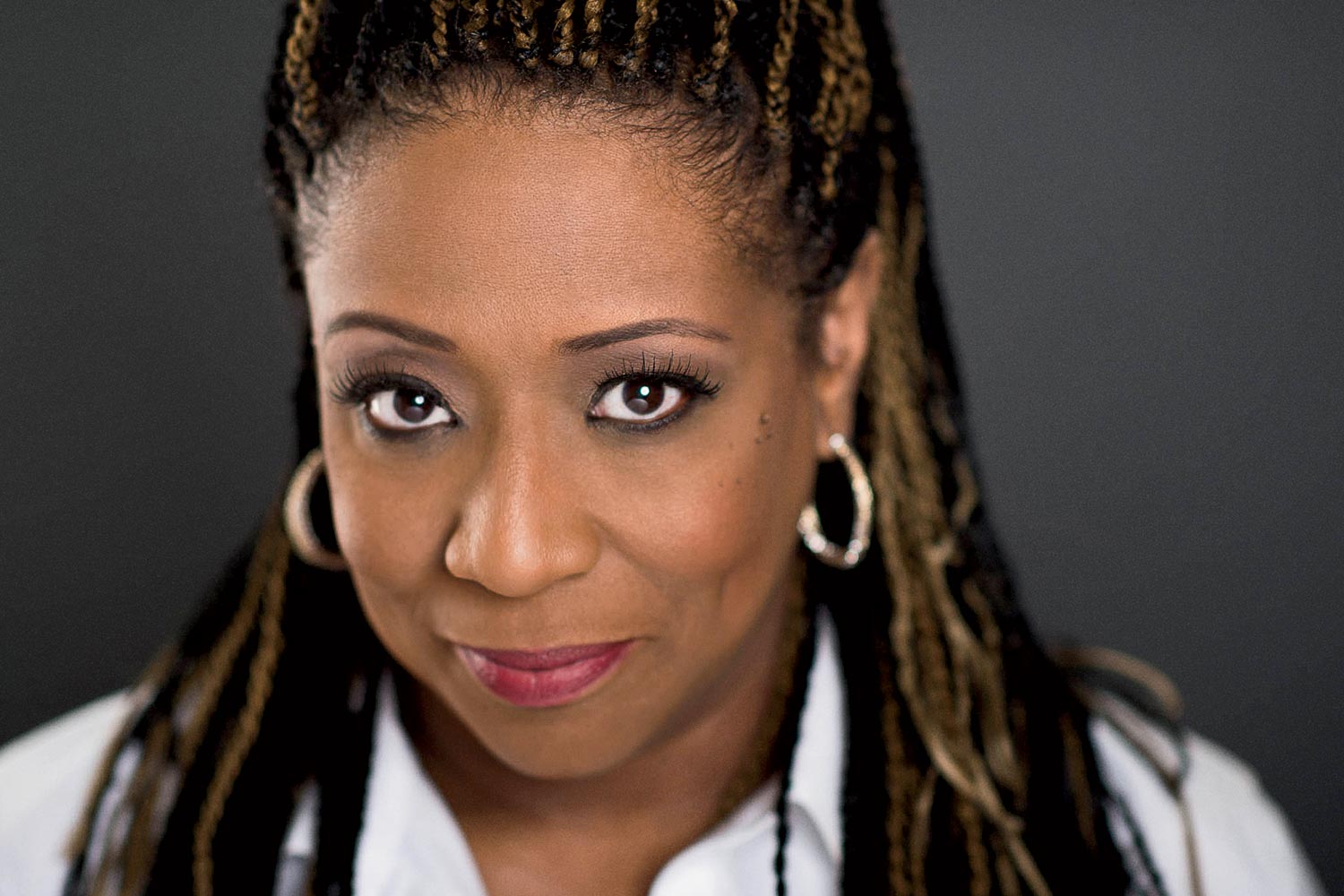 E. Faye Butler is an accomplished and decorated theater actress and singer who is proud to call Chicago her home. She has performed around the globe to international acclaim. Her many awards include 7 Joseph Jefferson Awards, A 2016 Guy Adkins Award Excellence in Advancement of Music Theatre, A 2016 Rosetta Le Noire Award, 2 Helen Hayes Awards, a Barrymore Award, 4 Black Theatre Alliance Awards, an Excellence in the Arts Award, an Ovation Award, a RAMI Award, After Dark Award, Kathryne V. Lampkey Award, Black Excellence Award and the 2011 Sarah Siddons Award. In 2012, she was inducted into the National Museum of Women in the Arts. Also a recipient of the Lunt-Fontaine Fellowship. She has her own CD called "Circle of Firsts" and performs her own cabaret concerts and theaters across the country and internationally. Butler joined BCC as a soloist at Born On The Water, the 18th Annual Dr. Martin Luther King, Jr. Tribute Virtual Concert on January 17, 2021.

Listen and Learn More about E. Faye. Butler.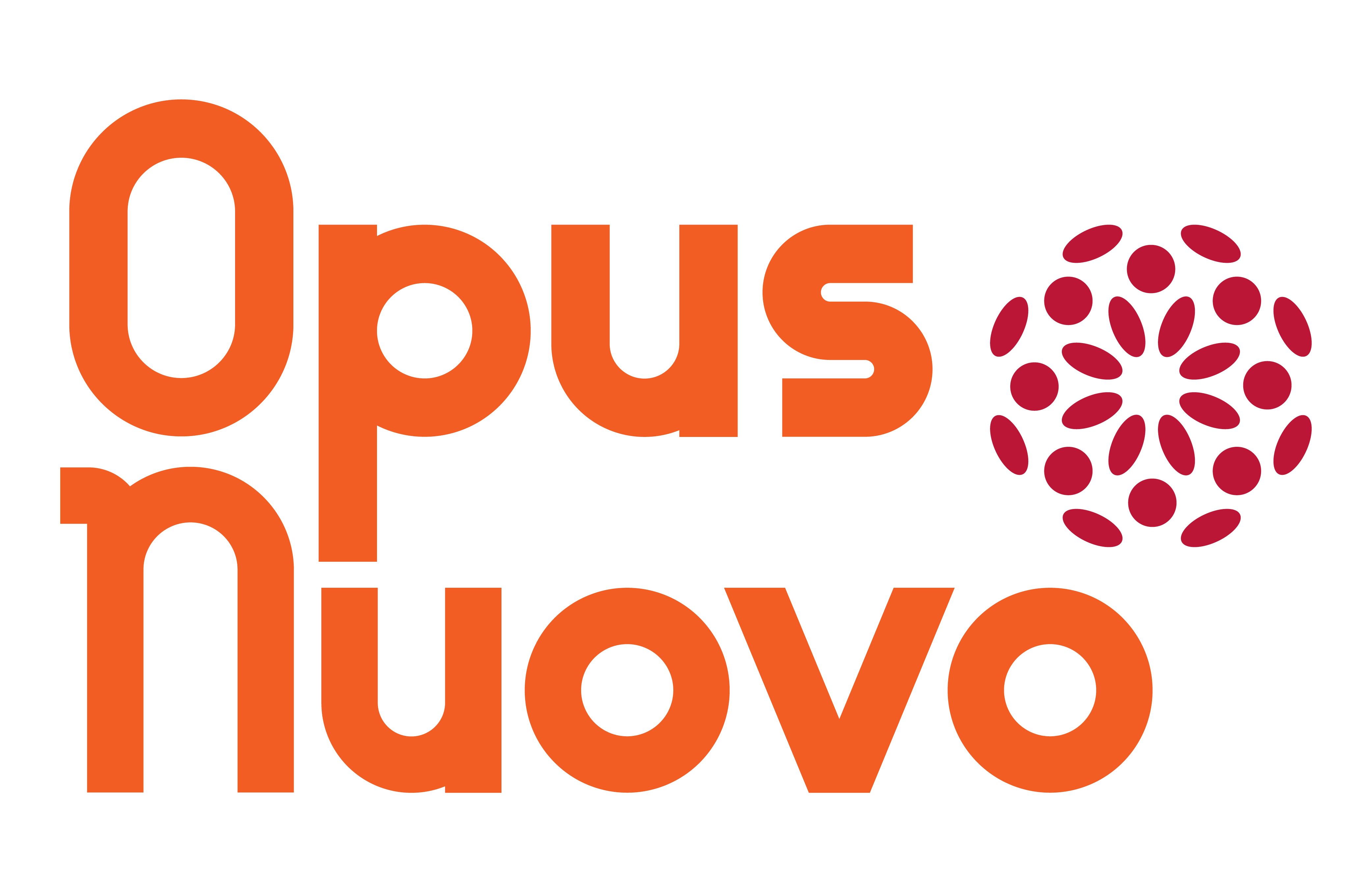 Opus Nuovo
The launch of Opus Nuovo signals BCC's commitment to a diverse and inclusive approach to choral programming that is truly representative of our community. Over the next three years, BCC singers will collaborate with world-class artists from a wide range of cultural backgrounds to compose and publish ten new works. In the 2020-2021 season, we will work with Sydney Guillaume, Layth Sidiq, and Jazzmeia Horn to produce the first three works of Opus Nuovo. Lower choir singers will collaborate with composer Omar Shahryar in a student-led songwriting project.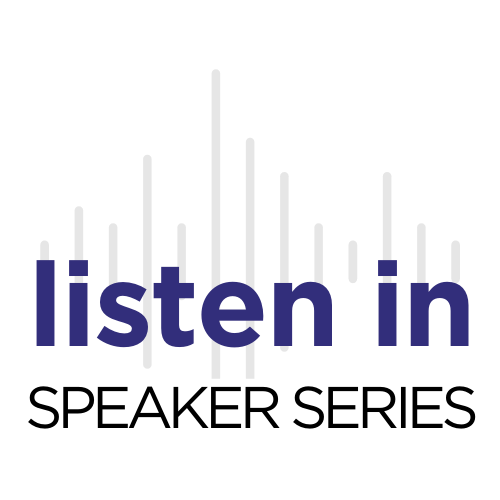 Listen In Speaker Series
Community leaders are invited for a fireside chat to share their lived experiences and perspectives on BCC's season theme and current events. Speakers will include:
Amanda Fernandez, CEO, and co-founder, Latinos for Education
Alexandra Oliver-Dávila, Executive Director, Sociedad Latina
Yusufi Vali, Director of Immigrant Advancement for the City of Boston

Support BCC Online
Consider making a gift to support our singer's virtual learning. Every dollar given goes directly to supporting enhanced virtual programs, unique performance opportunities, and the very best in music and recording technology.

Relive our Season Concerts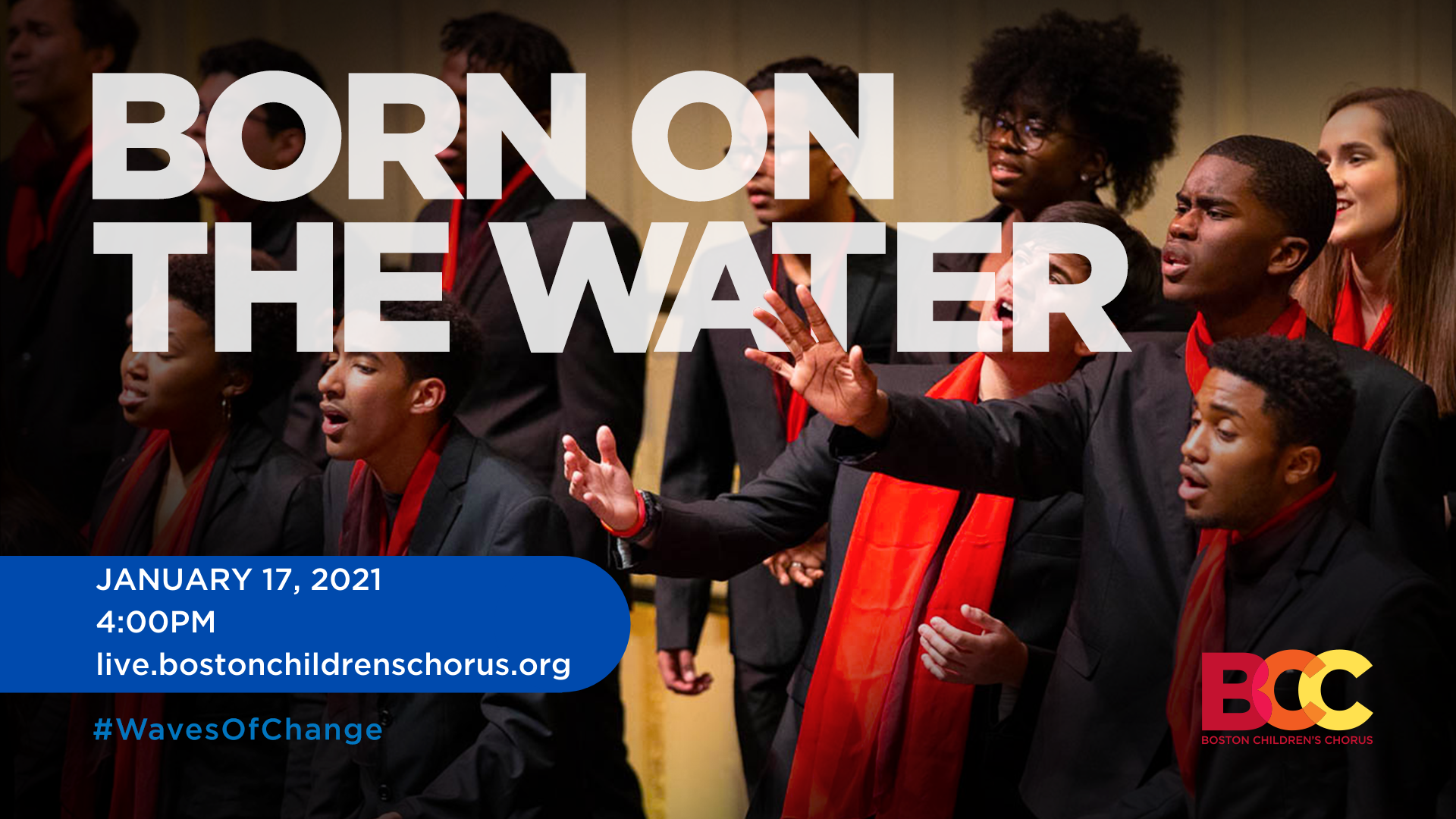 Born on the Water: 18th Annual Dr. Martin Luther King, Jr. Tribute Concert
January 17, 2021
4:00 PM
ive.bostonchildrenschorus.org/mlk
"They say our people were born on the water. They were made black by those who believed themselves to be white." -Nikole Hannah-Jones from the podcast 1619
Boston Children's Chorus unites its voices to honor the resilience of a people that have formed the backbone of this country's cultural heritage. In 1619, the first slave-bearing ship, the White Lion, arrived on the shores of North America, marking the onset of centuries-long injustice borne by black Americans. Drawing upon a rich artistic legacy, we share music that underscores the history of the African American experience and reflect on the teachings of Dr. Martin Luther King, Jr.
Hold Fast To Dreams
March 21, 2021
4:00 PM
live.bostonchildrenschorus.org
Drawing on the words of Harlem Renaissance poet Langston Hughes, Boston Children's Chorus singers share their dreams, small and grand, as forces of persistence through struggle.
Composer and conductor Rollo Dilworth will join our virtual stage, reflect with our singers on their own narratives, and cast their visions for a bright future.

This Land
April 25, 2021
4:00 PM
live.bostonchildrenschorus.org
When the Pilgrims landed in Plymouth 400 years ago, they did not settle on vacant land—they settled on the land of the various Wampanoag peoples. The New World provided opportunities to many of those who came here, but those opportunities cost the lives of millions of people already inhabiting this land. Centuries later, the Wampanoag peoples are still fighting for the small piece of land they have left.
Time and time again, people have been conquered and land has been taken — in the name of exploration, war, and religious conquest. Today, America is known as a land of opportunity, the land of the free and the home of the brave. As we recognize the country and what it has become, Boston Children's Chorus examines these claims and explores what it means to say, "this land was made for you and me."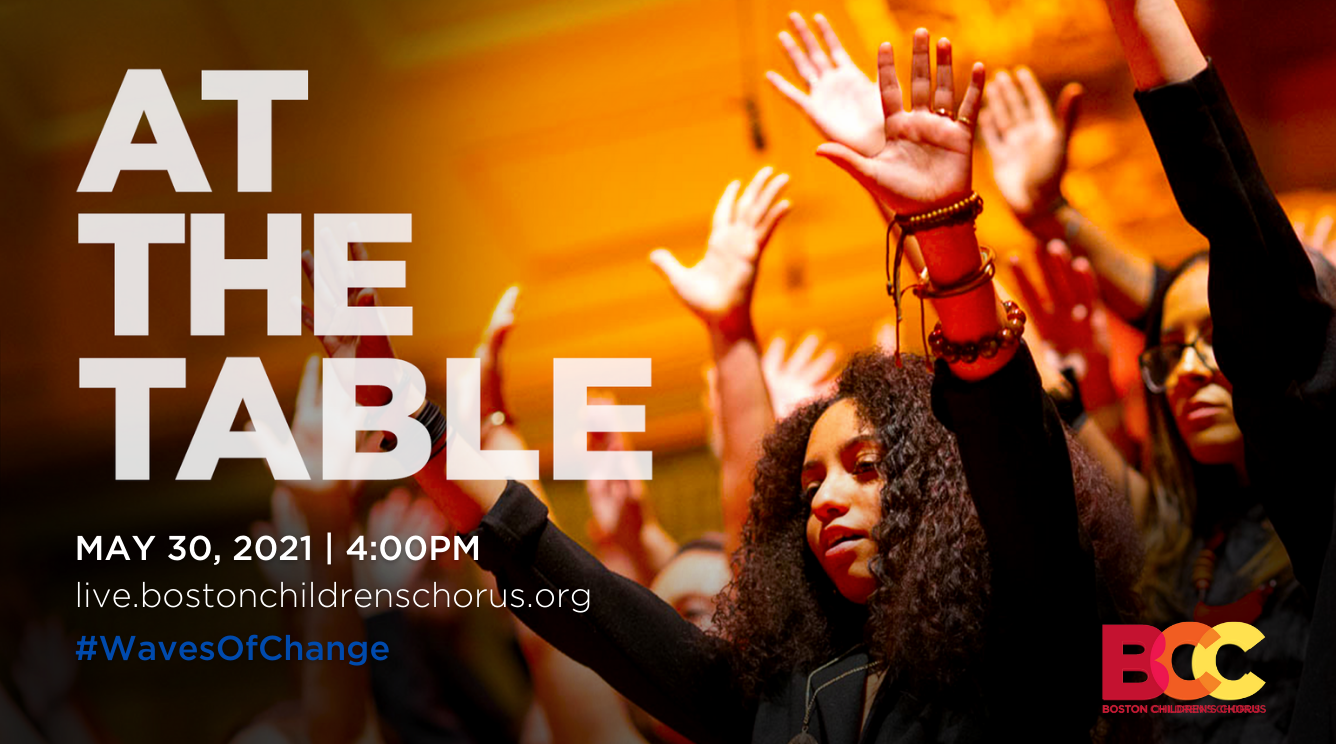 At the Table: Lift Every Voice Finale Concert
May 30, 2021
4:00 PM
live.bostonchildrenschorus.org
Boston Children's Chorus proudly presents the culminating concert of the season, Lift Every Voice: At the Table. In a nation formed out of the stories and labors of people with varied backgrounds, we reflect on the strength and love achieved through unity and take a closer look at what it means to Belong in America. Together, we revel in the vibrant lived experiences that have gathered At the Table.
Thank You to our Season Sponsors