Sing With BCC
If you are interested in joining Boston Children's Chorus, we would love to have you join us regardless of skill or experience! Please fill out the form below with information that will help us determine the best choir placement for you. For more information on choir levels, please view the page here.
If you are ages 13-18 and interested in an advanced twice-a-week ensemble, please indicate so in the form below and we will reach out to you about scheduling a placement session to determine the best choir for you.
About BCC
Boston Children's Chorus (BCC) invites singers, aged 7-18, to join us for our 2023-2024 season! BCC is a creative, affirming, and vibrant community with nearly 300 young artists in 11 choirs. Recognized for their captivating performance style, BCC singers have toured to over 10 countries, with notable showcases at London's Royal Albert Hall and the Sydney Opera House in Australia. Our singers have also performed at iconic Boston landmarks, including Fenway Park, the Hatch Shell, and Boston's Symphony Hall. Weekly rehearsals create a safe space to hone musical skills and forge lasting friendships. BCC singers come from over 100 different zip codes in and around Boston, connecting our city's youth and families through the power of song and artistry. Our programs focus on issues of justice that pertain to advancing recognition, respect, and representation of the many cultures that characterize Boston's landscape.
Rehearsal Schedule
As a part of our regular after-school programming, we offer ensembles at various times, locations, and skill levels from September through May each year. See the rehearsal schedule for the 2023-2024 Season here!
Open Rehearsals:
Curious to learn more about BCC before registering for the 2023-2024 season? Join us for open rehearsals! Our open rehearsals will give you an opportunity to experience a BCC rehearsal, meet singers and staff and explore our rehearsal spaces. Walk-ins are welcome! Stay tuned for more open rehearsal dates!
General Registration Requirements for the 2023-2024 season
Singer must be between the ages of 7 and 18.

Singer must turn 7 years old by September 1, 2023

Prior musical training is not necessary to participate in BCC
Tuition Information
Tuition is on a sliding scale based on household income. We also offer financial aid. Finance is never a barrier to participation. Email us at info@bostonchildrenschorus.org for more information regarding financial assistance.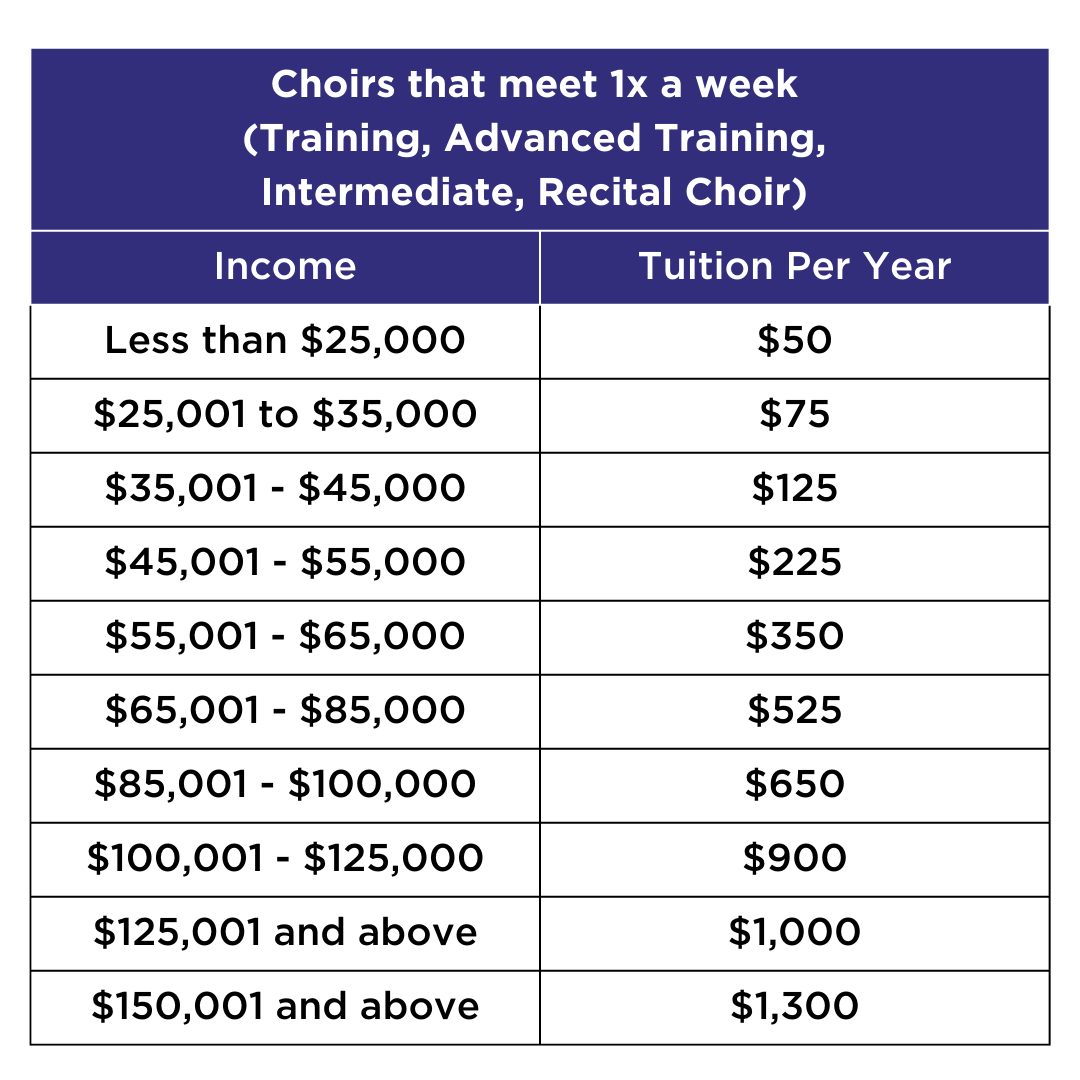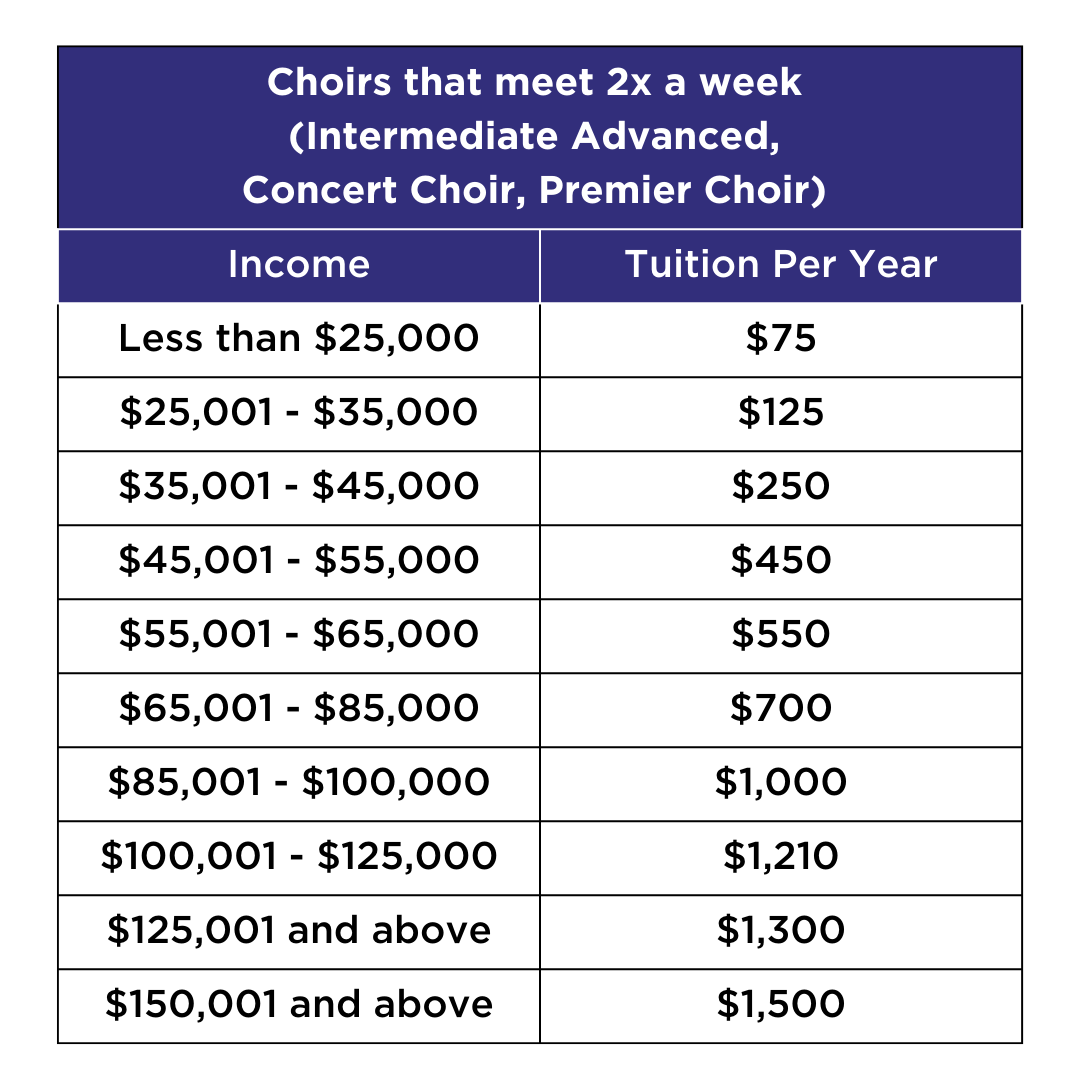 A 20% discount is offered for the 2nd, 3rd, etc. sibling in the BCC program. The discount is applied to lower choir tuition first. At BCC, no child is ever excluded from participation for financial reasons. If the tuition amount for your family's income level is a barrier to participation, please contact us and we will be happy to offer additional accommodations.