Youth Leadership and the Arts Benefit Breakfast
3rd Annual Virtual Youth Leadership and the Arts Benefit Breakfast
Join us for a special virtual celebration! The 3rd annual Virtual Youth Leadership and the Arts Benefit Breakfast gathers like-minded companies who value families and the importance of diversity.
Entering our 18th season, BCC has impacted thousands, individual singers, from Greater Boston with our award-winning and innovative choral programs. Children who participate in BCC grow in their musicianship, gain a sense of belonging, and work towards a more just and equitable future.
The event is free, however, we hope you consider making a donation during registration to support Boston Children's Chorus (BCC) commitment to using the power and joy of music to help young people transcend social barriers and celebrate our shared humanity.
Featuring Guest Speaker
Kerrien Suarez, Executive Director of Equity in the Center
Date and time
Tuesday, November 17, 2020
8:00 am
Location
About Kerrien Suarez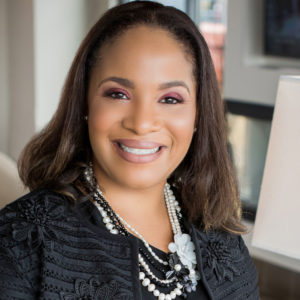 Kerrien is executive director of Equity in the Center, a field-wide initiative to influence social sector leaders to shift mindsets, practices, and systems to achieve race equity. EiC envisions a future where nonprofit and philanthropic organizations advance race equity internally while centering it in their work externally. It recently published Awake to Woke to Work: Building a Race Equity Culture, which details management and operational levers organizations utilize to transform culture.
Her focus on diversity, inclusion, and equity developed through work with Surge Institute, Camelback Ventures, EdFuel, and National Black Child Development Institute, where she supported emerging and established leaders and social entrepreneurs of color.
A management consultant with 20 years of experience, Kerrien led engagements to refine programs and scale impact for national nonprofits, including The First Tee and AARP ExperienceCorps, while at Community Wealth Partners, where she also coached grantees of the Annie E. Casey, Wells Fargo, and Robert Wood Johnson foundations on issues ranging from organizational capacity and sustainability to place-based collective impact.
Kerrien is a graduate of Harvard College and the London School of Economics. You can follow her on Twitter at @klrs98 and @equityinthectr.
Sponsorship Opportunities
Your support brings lasting and tangible change!
Boston Children's Chorus's mission is to harness the power of music to connect our city's diverse communities, cultivate empathy, and inspire social inquiry. Become a Breakfast Benefit event sponsor today to showcase your company's values of diversity, equity, education, and social justice.
Enhance your brand image and awareness
Build networking relationships and reward employees
Strengthen a reputation for corporate citizenship
Communicate key messages to a passionate audience
We invite you to look over the 3rd annual Virtual Youth Leadership and the Arts Benefit Breakfast sponsorship opportunities and sponsorship benefits. For questions, please contact Jude Bedel, Director of Development, at 617.245.6034 or jbedel@bostonchildrenschorus.org.
Sponsorship Levels
Title Sponsor | $50,000
Speaking opportunity during the event for personalized message
Virtual Meet & Greet with Keynote Speaker
Above-the-Title Billing
Verbal recognition by Event Hosts
Logo recognition on BCC Website Year-Round
Corporate Spotlight Opportunity in eNewsletter
Breakfast meal kits sent to virtual guests of your choosing (30 Units)
BCC Swag Care Packages (30 Units)
Social media Mentions
Logo recognition in Benefit Breakfast Online Program
Premier Sponsor | $25,000
Verbal recognition by Event Hosts
Logo recognition on BCC Website Year-Round
Corporate Spotlight Opportunity in eNewsletter
Breakfast meal kits sent to virtual guests of your choosing (20 Units)
BCC Swag Care Packages (20 Units)
Social media Mentions
Logo recognition in Benefit Breakfast Online Program
Changemaker Sponsor | $10,000
Corporate Spotlight Opportunity in eNewsletter
Breakfast meal kits sent to virtual guests of your choosing (10 Units)
BCC Swag Care Packages (10 Units)
Social media Mentions
Logo recognition in Benefit Breakfast Online Program
Ambassador Sponsor | $5,000
BCC Swag Care Packages (5 Units)
Social Media Mentions
Logo recognition in Benefit Breakfast Online Program
Ally Sponsor | $2,500
Social media Mentions
Logo recognition in Benefit Breakfast Online Program