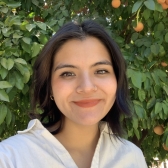 Deanna Scott
Development Coordinator
.(JavaScript must be enabled to view this email address)
Arizona native Deanna Scott has always loved music, growing up as a multi-instrumentalist performing in choirs, orchestras, musical theater stage productions, and even marching bands all their life.
Deanna studied Music with minors in Arts Administration and Japanese Language at The University of Arizona in Tucson, Arizona, where she grew a deeper love for the arts and what it can bring to a community working closely with The Rialto Theatre and the Arizona Arts Racial Justice Studio. Soon after graduating in the Spring of 2023, they left the Southwest starting a new chapter in New England.
Outside of the Boston Children's Chorus, Deanna has a deep passion for entomology and a love for the Sonoran Desert.